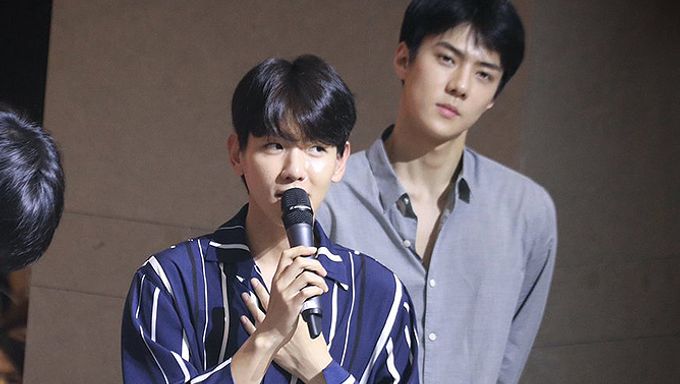 EXO's BaekHyun and SeHun confessed the truth of their ideal type recently.
Why fans check out vias' or favorite idols' ideal type is to know their taste and maybe, to change their styles into ones closer to mentioned ideal types, right? K-Idols often get asked about which aspect of their ideal partner they look for the most. Some idols' answers are specific, but sometimes they're ambiguous. As well as describing the characteristics of their ideal types, Idols often name celebrities who best matches their type. EXO's fans who tried to fit themselves with ideal types mentioned by BaekHyun make him surprised in many ways. Recently, he talked about his newly thinking on this situation. Doing so, he confessed why he described his ideal types in that way. You can check out them, below.
1. BackHyun  - "I described the ideal female who fits yellow t-shirt and blue jeans well. Why I said that is only because of strong demand from a media to interview my ideal type. They asked for more specific one, so I explained that way. That was the time between spring and summer, so I preferred yellow short sleeve. And then after, I found that almost everyone waiting in line for me were wearing yellow t-shirts and blue jeans. Please, you guys, don't stick too much only to 'Yellow' t-shirt. I just like cute girls. That's the simple reason for yellow t-shirt."
2. SeHun - "I use to put on slippers. Other members often make fun of me for that, but I don't care about it. Just like BaekHyun made a new fashion trend, I mean that yellow t-shirt, let's say my newly changed ideal type is female who put on slipper. I won't care about clothing. Yes, I care. Uhm, putting on slippers look so sloppy, so you need to pay careful attention on clothing, such as t-shirt, pants, and other things."
Must Read : Idols' Ideal Types 2016 Compilation: EXO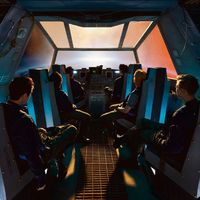 Became a fan of EXO
You can now view more their stories