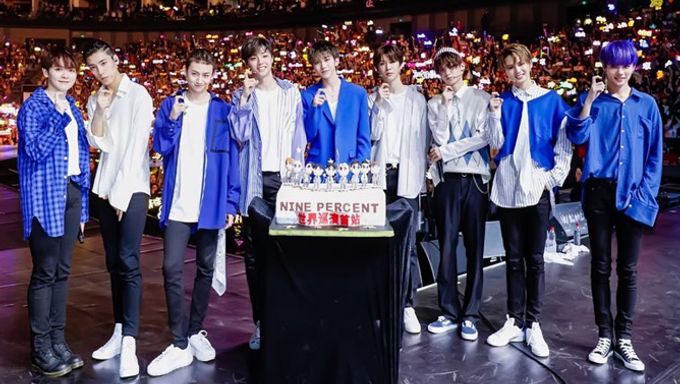 The hype from "Idol Producer" has finally reached the peak as the 9 final trainees have debuted as Nine Percent.
They have recently greeted their long awaiting fans through fan meetings and it was revealed that they will be holding 10 to 12 domestic performances and 6 performances overseas. In addition to that, they will release their first album either in September or October with promotional activities estimated to be carried out in November and December.
Before we get too long, let's find out more who is the tallest and shortest from Nine Percent!
#1 Wang ZiYi- 186cm
#2 Chen LiNong- 183cm
#3  Fan ChengCheng- 183cm
#4 Zhu ZhengTing- 183cm
#5 Justin- 183cm
#6 Cai XuKun- 182cm
#7 Lin YanJun- 181cm
#8 Xiao Gui- 178cm
#9 You ZhangJing- 176cm
Read More : RAINZ Members' Height, From Tallest To Shortest