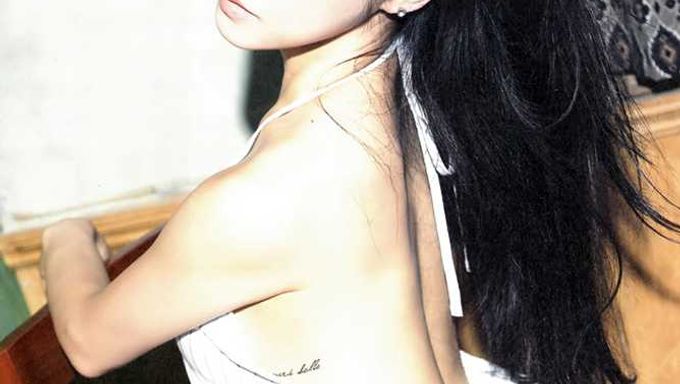 Here're Korean female stars who have recently revealed new or secret tattoos.
Whoever thought that tattoos are only for men are obviously mistaken. Women can also enhance their natural beauty with ink. But sometimes, a job might require them to hide their forms of self-expression, which means that some stars get real tricky with where they get inked and pierced. You may not be aware of it but these famous stars have tattoos which can be easily seen on their arms and back while some have them in well-hidden areas like the tummy or near the butt. Several famous actors, models, and musicians have tattoos. Even some idols with a "good girl" image have surprising tattoos. 
For example, everyone knows that f(x) Amber is a lover of body arts, but did you know that Girls' Generation's Tiffany also has a hidden tattoo somewhere on her body? This list contains information about celebrities that you might not know had tattoos. 
Tiffany - Girls' Generation 
The left side & the fourth finger
Tiffany has a tattoo on her left side. The phrase, TouJours Belle, means always beauty in French.
TaeYeon - Girls' Generation
Under the thumbnail, elbow & behind the ear.
HyoMin - T-ara
From a middle-aged woman's tattoo to celebrate the birth of her first baby girl, to a highteen star's tribute to her beloved dog , there's a wide range of reasoning behind the new body art. And So from SuZy's "secret" palm tattoo to HyunA' family vows, join us as we take a look at other celebrities who recently made their mark. So where are your favorite celebs hiding their tattoos? Find out about them all HERE!
HyunA - 4Minute
Near the butt & behind the ear.
SuZy - MissA
The fourth finger of the left palm.
SoJin - Girl's Day
Moon HyunA - Nine Muses