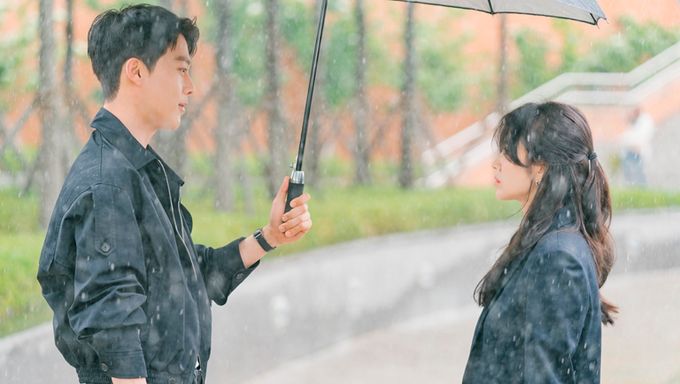 "Now, We Are Breaking Up" is an awaited romance drama.
The top Hallyu actress Song HyeKyo is confirmed as the lead actress! Jang KiYong is joining her in this drama.
Fans have been waiting for the return of Song HyeKyo to the small screen since "Encounter" in 2018-2019. She previously acted in dramas such as "Autumn in My Heart", "Full House", "That Winter, the Wind Blows", "Descendants of the Sun", etc.
Jang KiYong has gained popularity with the dramas "My Mister", "Come and Hug Me", "Kill It", "Search: WWW" and "Born Again".
For information, Song HyeKyo was born in 1981 and Jang KiYong in 1992. Both actors have previously acted in younger man-older woman love stories, making fans look forward to this drama even more.
Choi HeeSeo ("Entourage", "Mistress", "Stranger 2") and Kim JooHeon ("Kill It", "Dr. Romantic 2", "It's Okay To Not Be Okay", "Do Do Sol Sol La La Sol") are also cast.
The writer is Je In who was in charge of "Misty" and the director Lee GilBok who worked on "You Who Came From the Stars", "Vagabond", "Dr. Romantic", and more.
The filming will start in April.
We will keep on updating, so stay tuned. 
Now, We Are Breaking Up (2021)
Information
Title: Now, We Are Breaking Up / Jigeum heeojineun jungipnida / 지금 헤어지는 중입니다
Director: Lee GilBok
Writer: Je In
Network: SBS
Runtime: From November 12
# of Episodes: -
Genre: Romance
Language: Korean
Summary
"Now, We Are Breaking Up" is a romance drama in the fashion world about love and break up.
Cast
Song HyeKyo as Ha YoungEun
Ha YoungEun (38-year-old) is the team leader of a fashion company's design team. She is cold, realistic, smart, and prioritizes safety. Ha YoungEun is gorgeous and takes extra care of herself and is sensitive to the trends.
Yoon JaeGuk is a popular freelance photographer specialized in fashion. He has a lot of charms starting with being smart, rich, and handsome. His biggest charm is that he is also cool and trendy in front of love.
Choi HeeSeo as Hwang JiSook
Hwang JiSook is the director of the design team at the fashion company. She was a classmate of Ha YoungEun in high school. She is a self-proclaimed celebrity with a lot of money but on the other side, she is also full of deficiency.
Kim JooHeon as Seok DoHoon
He is the talented CEO of a PR company at the center of the trends. He looks fancy on the outside but he actually has a pure heart.
Interesting Facts
On our poll, Park HaeJin received the most vote as the actor who should be acting with Song HyeKyo.
-to be updated-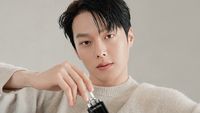 Became a fan of Jang KiYong
You can now view more their stories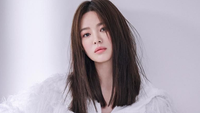 Became a fan of Song HyeKyo
You can now view more their stories