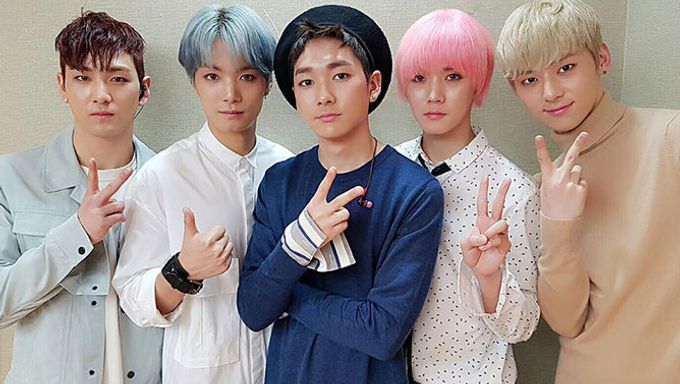 NU'EST celebrated their 5th mini-album, "CANVAS", with a special fan signing event.
Cartoon-dols, NU'EST held a series of fan signings on the 10th and 11th at Coex and Times Square in Seoul. Through the events, the idols were able to spend a special intimate time with their L.O.V.Es.
Must Read : MV )) NU'EST – Love Paint (every afternoon)
The NU'EST boys held a special fan signing to thank their fans who waited over 6 months for their return. To make their time extra special, the boys also performed their fan song "Thank You" at the signings. "Thank You" is a special song for the idols and the fans, because it was the first track composed by MinHyun to feature on their album.
Fans from all over the world came to celebrate the idols' 5th mini-album, as they got the opportunity to meet, to laugh and to physically show skinship to their biases. The NU'EST boys showed absolute love towards their adoring fans as they amicably conversed with each fan and had nothing but smiles all throughout the events.
NU'EST is currently in the midst of their promotions for their album "CANVAS" and its title track, "Love Paint".