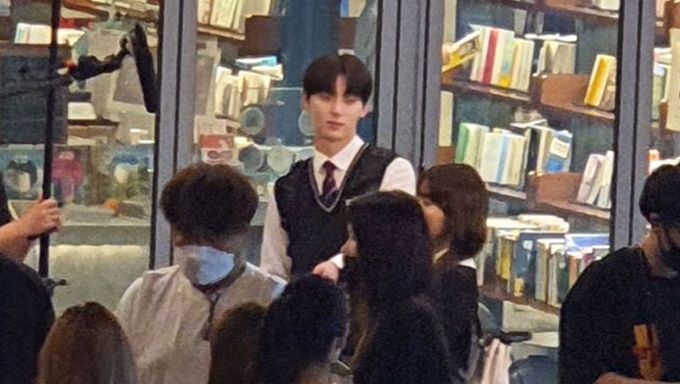 NU'EST's MinHyun is currently filming for his first-ever drama "Live On" (temporary title) with Jung DaBin. VICTON's ByungChan and ex-MOMOLAND's YeonWoo are supporting actors.
It tells the romance that started when Baek HoRang (Jung DaBin) the school top popular girl enters the broadcasting club looking for someone who is anonymously exposing her past she wants to hide. She meets the perfectionist boomer Ko EunTaek (MinHyun) who is the head of the club at SeoYeon High School where being trendy and famous brings your rank up.
This 8-episodes drama produced by KeyEast and Playlist Studio will air on JTBC this year (probably November). Needless to say that this drama is already receiving a lot of spotlights.
On an online community, fans shared photos of MinHyun and Jung DaBin spotted filming for the drama. They are seen wearing high school uniforms. Their height difference also can be seen. MinHyuk is 181cm and Jung DaBin 162cm.
After looking at this picture, fans are even more looking forward to the drama.
Are you also excited about this upcoming drama?