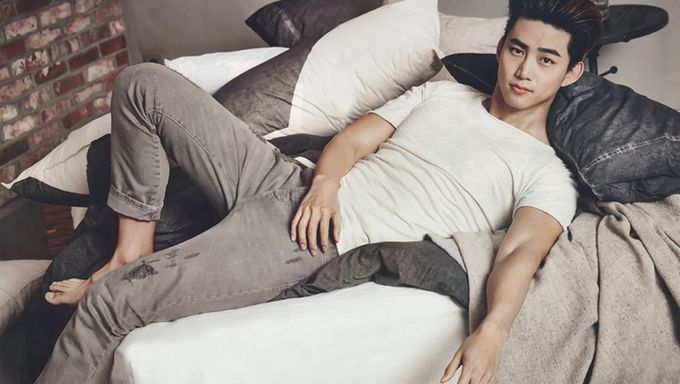 Among the ranks of Korean idol-turned-actors, Ok TaecYeon is quite a cut above the rest. A member of the South Korean boy band 2PM, TaecYeon proved his acting genius in K-Dramas like "Dream High" and "Save Me" before taking the lead role as the menacing antagonist Jang JoonWoo in "Vincenzo". For those who love TaecYeon and go gaga about him, here's sharing some interesting facts about this power house, supremely talented and extremely handsome actor.
1. Ok TaecYeon's Nickname Is 'Captain Korea'
Ok TaecYeon officially enlisted for the mandatory military service in 2017. In due course as pictures of his hefty built and bulk physique circulated online, people started calling him 'Captain Korea' because of his body structure that mirrored the famous Marvel superhero 'Captain America'. Apart from his good looks, TaecYeon actually excelled while in military service. As a matter of fact, he got an early promotion to the position of a sergeant, which is only given to the best soldiers who exhibit outstanding skills. This idol turned actor has always boasted a slim-fit muscular body. Not only did he do well physically in the army. He was also named as a Platoon leader, proudly leading his fellow comrades in the fierce charisma that he's best known for!

2. Ok TaecYeon is currently in a relationship
It's true that Ok TaecYeon is in a relationship with a non-celebrity woman. The couple has been going strong for over four years now. A close friend revealed that she did not place a barrier between herself and TaecYeon even when he was fulfilling his mandatory military service. In fact, she patiently waited for him.
3. The Star Is Quite A 'Derring-do'
Artists tend to be conscious about people around looking at them and thus would choose to wear masks or caps really low. However, Ok Taecyeon, doesn't seem to hide himself. He says, "Do not do things that you can't do when you are in your 40's. This is my thought ever since I debuted. Wearing nicely and putting on make up when going to the convenience store or on a daily basis, if I were to be able to keep these habits when I am in my 40's, then it will be great. However, based on my personality, I am unable to keep these habits. If I were to care too much about being conscious in front of people, won't I start to lose myself? Thus, I ignore other people's watch on me on purpose. I should actually be thankful that people can recognize me."
4. He Can Speak Multiple Languages
TaecYeon can fluently speak four languages. He is good in Korean, English, Japanese as well as Spanish! Since he studied abroad in America, he was able to pick up Spanish and English there. The actor is also familiar with the use of the Busan Satoori dialect. His expertise in languages led him to release a solo 10-track Japanese album wherein the songs were penned by TaecYeon himself!
5. He Studied Business Administration And Launched His Own Business
This multi-talented artist has an entrepreneurial side too! In 2013, he launched a business called 'OKCAT'. 'OKCAT' is a character that TaecYeon liked to draw and doodle ever since he started his entertainment career and it was released as emoticons in the mobile messaging app Kakao Talk. Products featuring 'OKCAT' images were also released.
In a recent interview when Ok TaecYeon was asked about his upcoming ventures he replied, "The film "Hansan: The Rise of The Dragon" will soon be released. It was my first experience with a historical period piece. And later this year, you'll see me in the tvN series "The Royal Emissary and Jo-I". I'm excited about this period drama series with a longer filming duration. I'm doing my best to prepare for the role. 2PM is also working on a new album so please keep an eye out for that!"
So, that's quite a few trivia and anecdotes for all the TaecYeon lovers out there. But if  you're still not satisfied and in for something more about this smouldering Korean 'Hot-Bod' then watch this video.
Are you a fan of Ok TaecYeon? What is your favorite TaecYeon drama? Share and let us know in the comments section.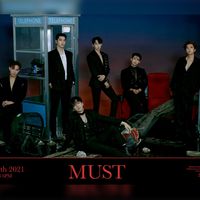 Became a fan of 2PM
You can now view more their stories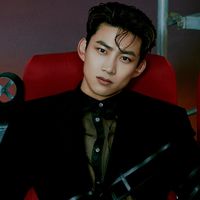 Became a fan of Ok TaecYeon
You can now view more their stories