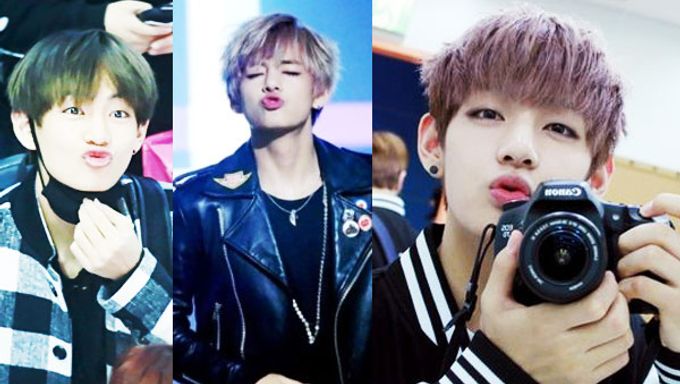 It is HOT issue that V, of BTS, kissed his fan at the fan meeting.
It is actually V's mini event for amusing his fans. The girl fans often ask him to give them a light kiss, and V never refuses, but pretends to kiss them. He is looking at his fans with sweet eyes. He seems to really love his fans and appreciate them very much. However, it is worry if the kind boy, V, kisses too much at every his fan meeting. Girls, be nice and don't ask him too much if you got a kiss from him once before.
There are several videos from BTS fan meetings.
V Adores You
1. Kiss You
Two videos of V kissing fans. Watch them and enjoy his sweet and romantic kisses to his young fans. For his fans, he pretends like a real boyfriend of them.
2. Adore You
There are two more videos showing how V adores his young fans. If I were her, I would have a heart attack when he looks at me with those so sweet eyes. In the way he does for his fans, his sincere heart to the fan girls. He is caring his fans like an older brother. Gentleman V.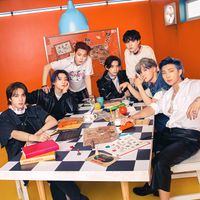 Became a fan of BTS
You can now view more their stories