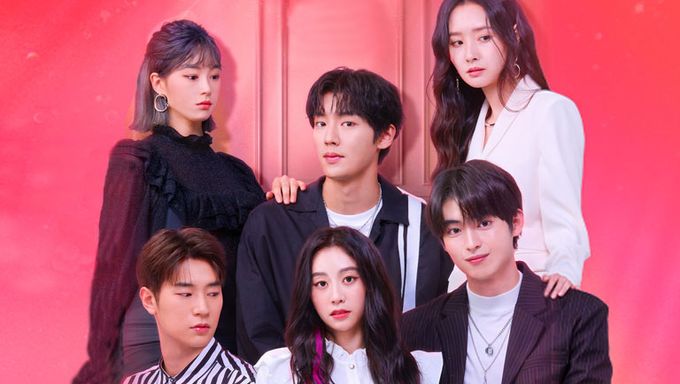 The heart-fluttering web drama "One Fine Week" also known as "7 Days of Romance" is back for a season 2! The drama is part of our Top 12 Best Romance Korean Web Dramas To Have On Your Watchlist. The web drama is well-loved and fans are excited at the announcement of season 2.
Lovelyz's JiSoo and former MYTEEN's Shin JunSeop are still the same leads from season 1. The first season is their main previous experience in acting. Lee KiTaek (newly added in this season 2) is a model and actor who previously acted in "In Seoul 2".
The drama is produced by WHYNOT media who previously worked on "Best Mistake", "Kiss Goblin", "Single & Ready To Mingle", etc. Check out the links at the end of the article to watch the episodes with English subtitles.
If you missed season 1, don't forget to check the video summarizing the season here. The drama will be available every Tuesday and Thursday at 6 PM KST on KOKTV YouTube and V-Live.
Here is more information.
One Fine Week 2 (2020)
Information
Title: One Fine Week 2 / 7 Days of Romance 2 / 7 ilman romaenseu2 / 7일만 로맨스2
Director: Kim DongHee
Writer: Choi YeRin
Network: WHYNOT Media on KOKTV
Runtime: From Dec. 22 on Seezn, From Dec. 29 on YouTube and V-Live
# of Episodes: 10
Genre: Romance
Language: Korean
Summary
DaEun works part-time and Kim Byul is an idol. These two girls who look alike decide to change each other's lives just for 7 days. And now 1 year later, they decided to change one more time because of one event! A special one week is about to start anew.
Cast
Lovelyz's JiSoo as Jung DaEun
DaEun is a physical education student who works part-time. She is easy going and cheerful. She was having a hard time because she was injured when she was a physical education student. After meeting with JungWoo, she became stronger by relying on him.
Former MYTEEN's Shin JunSeop as Han JungWoo
JungWoo is a top actor and idol. He is polite and courteous but introverted. For a long time, he was haunted by sasaeng fans and he was daily afraid. However, after meeting DaEun, he found happiness.
Lee KiTaek as Seo DoHyun
DoHyun is an idol who is excellent at composing. He is honest and playful. While he was bored in an idol TV show he didn't want to go to, he started to feel interested in DaEun.
Bae WooHee as Yoo HwaIn
HwaIn is a popular idol who debuted a long time ago. She has a cool personality and is a nice sunbae everywhere she goes. Because she has been an idol for a long time, she does not show her real self easily.
KNK's SeoHam as Eden
Eden is the son of MS Entertainment and a solo artist. He may seem gentle and relaxed but that is only the appearance, he has some strange and scary sides. He can't bear people looking down on him and he has to get rid of them from his eyes by any means.
Park BoYeon as Luni
Luni left the group Angels and debuted as a solo singer. She dreams to be a top star and that by any means. She wants to take revenge on DaEun because she ruined her reputation on the TV Show they appeared in together (season 1).
Lovelyz's JiSoo as Kim Byul
Byul has debuted young as an idol. She is sweet but is misunderstood by the public as an unfriendly person. One year ago, she became popular thanks to DaEun who appeared on the show instead of her. However, this popularity was gained not because of her but DaEun.
Links
Poster & Teasers
Here is the teaser.
Here are the official posters.