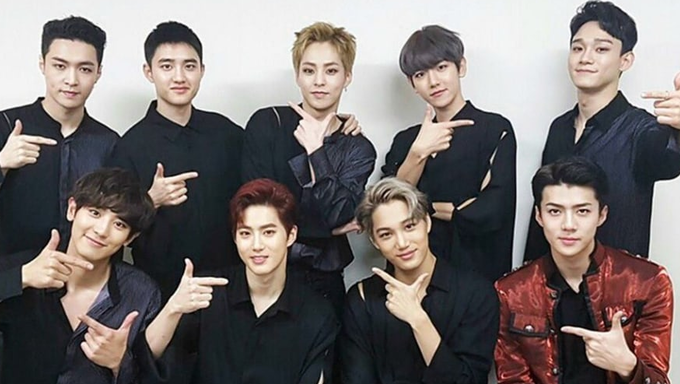 EXO members have had their fair share of bad airport incidents involving crazed sasaeng fans in the past, but the most recent one definitely may top the list.
Group members SeHun and ChanYeol recently arrived in Vietnam, as swarms of fans were waiting to see them at the airport.
While they could have avoided the fans by exiting through the exit reserved for VIP's, they decided to go out the normal route as they seemed to have wanted to greet the crowd of Vietnamese EXO-L's.
So Chanyeol and Sehun could've picked another exit , but since there were lots of fans waiting for them, they still took the regular route ㅠㅠ

what happened earlier could've been avoided but they still did it for their fans ㅠㅠㅠㅠㅠㅠ we don't deserve them

— ℓoey찬 (@kpoplover727) January 10, 2020
However, while they did this out of love for their fans, it might not have been the best decision.
You can almost just feel the frustration and the frenzy even by looking at the photos shown below.
But things took a turn for worse when an immigration officer allegedly uploaded ChanYeol's passport online for the whole world to see.
Fans have been in outrage over the recent incident.
Omg.. this moment when chanyeol looking for his passport! And that moment when staff airport take a pict of their passport! Omg! Please @SMTOWNGLOBAL protect their privacy information!!!!???#VietnameseEXOLapologizetoEXOSC #VIETNAMEXOLPLEASEAPOLOGIZETOCHANYEOLANDSEHUN https://t.co/jW2h3hVs2m

— rdannisaw (@bbaekhyune_xo) January 10, 2020
Sehun and Chanyeol get mobbed at the VIETNAM Airport, and now the immigration staff (said to be an exo fan) leaked their passport illegally.

FIRST ARE YOU EVEN A FAN?
SECOND THAT IS SO INAPPROPRIATE, YOU SHOULD GET FIRED AND GO TO JAIL! ?? pic.twitter.com/Bw3wWmyuMd

— tish☀️ (@marrymeyifan) January 11, 2020
all chanyeol and sehun wanna do is to have fun with yall at the event tomorrow. so what's the point of mobbing them at the airport??????? and touching them without their consent?????????? heck someone even snapped their passport. fucking psychos.

— exo's #1 hypeman (@wondeukist) January 10, 2020
Stop sharing an idol passport I hope you cooperate in any idol, you should stop sharing it! Some of them constitute a violation of the privacy of their personal rights. The life of Idol is a public person, but some of the idol information is privacy??#EXO_SC pic.twitter.com/FGCt1NHedC

— ?รักอี้ชิงและเอกโสมากเลยค้าบ? (@Mxxktm) January 10, 2020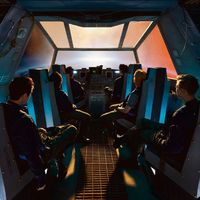 Became a fan of EXO
You can now view more their stories