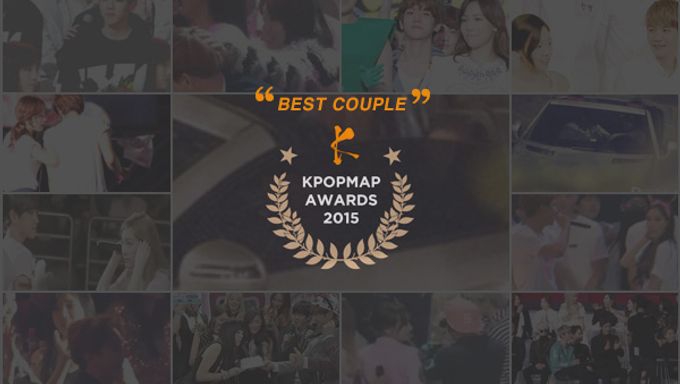 The beginning of the SM's No. 1 official couple.
To celebrate year ending of 2015, Kpopmap has picked HOT issues of this year. The special selections are accumulated all about the topics of the past postings, which have got lots of attention, on the Kpopmap web site. From dating to debut of new competent musicians, there are numerous things to talk about, but Kpopmap has picked the top striking issues among them through strict selecting process. Then, let's move on to the topic of this page!!
Kpopmap's first selection is Baekyeon. If you are a fan for SM artists, you would definitely know what Baekyeon stands for. Baekyeon is short for Baekhyun and Taeyeon, the hottest couple in 2015. Every single thing they did got spotlighted. Among numbers of HOT K-star couples, Kpopmap especially picked them because of their storm-like love story, that the most number of media handled with in 2015. Let's look over the 1-year love story of SM's first official couple from the confirm of dating to the end of their relationship!!
One Year With Baekyeon : 2015 Kpop couple
(by Kpopmap)
Baekhyun and Taeyeon's dating got caught by the notorious press, Dispatch, in June of 2014. It was the point about 4 months after they started to date out. When Baekhyun was mentally exhausted about Kris's lawsuit against SM, Taeyeon was a big supporter as a senior idol of the same agency. On the day, Taeyeon headed to Baekhyun's dorm and picked him up at a discreet location. They enjoyed a car date then. Insider revealed that the two lovely idols had been interested in each other since 2013.
Baekhyun occasionally admitted his ideal type was Taeyeon, and Taeyeon also seemed to think he was cute. They officially started to hang out in February. Not only all the co-artists and staffs of SM but also all the other K-idols congratulated their relationship. Many fans got shocked when they heard the news at first, but, soon, started to support their love. Before their official announcement, their fans had caught some suspicious items as a proof that they were in a relationship. 
Couple items : Both of them are wearing same braces which seemed to be made with same material. Plus, couple head phones and couple sunglasses were suspected.
Besides, fans interpreted the Baekyeon's secret nickname. Taeyeon posted photo of Oreo chocolate cookie, and expressed how she loved the oreo. Fans found out the Chinese character of oreo's two colors, black and white, sound like Hyun for black and Baek for white. If you reverse the words, it indicates Baek Hyun. Genius fans!
Must Read : Let's find Taeyeon and Baekhyun's Couple Items
However, there is no forever lasting in the world. Their young love ended their 1 year and 3 month-relationship and this was officially announced by their agency, SM, in September 2015. According to a Rep of SM, they had separated and made up for repeatedly, and finally, decided to end their romantic relationship and left as friends. The officially revealed reason is both top stars' busy schedules. Out of sight, Out of mind. Therefore, the controversial romance of hot k-pop stars, Taeyeon and Baek Hyun, ended in 2015.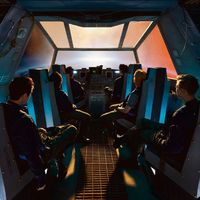 Became a fan of EXO
You can now view more their stories