Ong SeongWoo Calls Wannables By Mistake During V-Live Session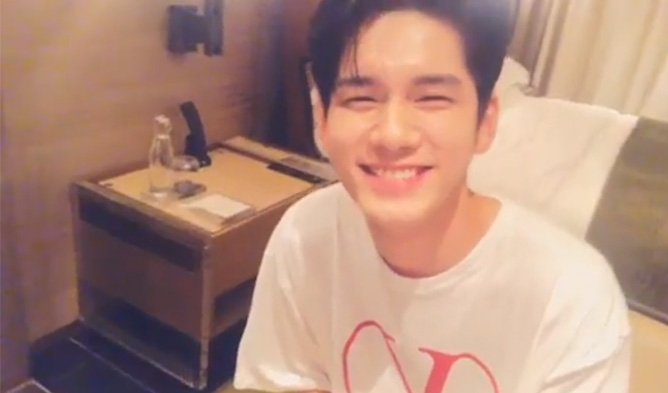 On Mar. 14, Ong SeongWoo held a V-Live session with his fans. If you have yet to check the video, you can do so below.
During the time, he shared about his experience as the Incheon Education Ambassador which he was appointed recently. He mentioned that he was actually very nervous that day.
Not only that, before ending the video, he was thanking his fans for tuning into his V-Live and called them 'Wannables' naturally.
If you do not know, that is the official name of Wanna One fans.
After saying that, he seemed to have suddenly realised that he should not have used that term now that Wanna One is inactive.
Ong SeongWoo then smiled sweetly after his cute mistake.
Fans could not help but talked about how they missed hearing the name and shared how cute Ong SeongWoo was.
Do you find his mistake adorable too?
Read More : Ong SeongWoo Cast As Lead In The Drama "Moments Of Eighteen", Starts Solo Activities