Ong SeongWoo is starting his solo activities! He has been confirmed to be the lead character of a new drama.
Back in 2017, he ranked number 5 in "Produce 101" season 2 and debuted as a member of Wanna One. Ong SeongWoo interested the public for his various talents that do not only include dancing and singing but also being active in the entertainment shows, being an MC, and acting. After the disband of Wanna One, he has announced that he will be turning toward acting activities.
Fantagio Entertainment announced that Ong SeongWoo has been confirmed as the lead of the new JTBC Monday-Tuesday drama named "Moments of Eighteen". The drama will be covering the reality of the perilous and unexperienced world of the pre-youth. Being 18 years old, it is a time that everyone is passing by, the drama will be about these moments that will stimulate the emotions and the empathy of the viewers.
Ong SeongWoo will be acting as Choi JoonWoo, an 18 years old boy who is lonely. Choi JoonWoo has no empathy and is cold looking. He was always alone and he is very lonely. In his lonely everyday life, he has difficulty expressing his feelings even if he has opposite charms that are funny and cute. Choi JoonWoo will be transferred to a new high school and the story will start. It will show the change and growth of an 18 years old boy.
The actor through his agency stated, "I feel anxious and excited about this new start. I feel as excited as when I debuted. It is not a simple challenge to me, it is a path I have been dreaming about for a long time. I will take part in this production with a serious and sincere heart. I will become Ong SeongWoo with more diverse and evolving sides. Please look forward to me, I will do my best".
Many are looking forward to Ong SeongWoo's acting activities.
Read More : Wanna One's Ong SeongWoo Noted To Have Done Christmas Volunteer Work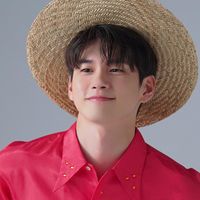 Became a fan of Ong SeongWu
You can now view more their stories