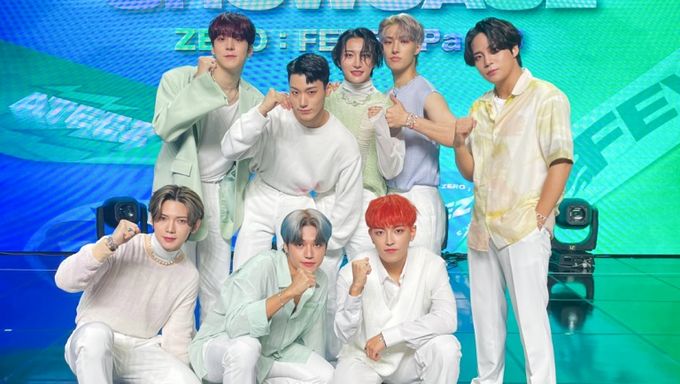 Can you believe that it is already September?
Due to COVID-19, the landscape of K-Pop concerts and events has changed. Many in-person concerts, fan meetings, and events have been canceled and changed to online platforms.
You may feel like you are missing out, but don't worry. Kpopmap has got your back. We have decided to compile live stream schedules for our readers.
Keep an eye on this schedule, because it will be updated throughout the month.
September 4
PIXY Online Fan Meeting And Talk Event [1 PM KST]
Click here
A.C.E 2021 Online Fan Meeting [2 PM KST]
Click here
2PM Online Fan Meeting [5 PM KST]
Click here
September 5
Rolling Quartz Online Concert [1 PM KST]
Click here
Running Man 2021 Online Fan Meeting [7 PM KST]
Click here
September 8
SHINee MinHo's Best Choice Live [10 PM KST]
Click here
September 9
HyunA&DAWN OUT NOW Live [6 PM KST]
Click here
Lee Hi's OUT NOW Live [9 PM KST]
Click here
September 10
BLACKPINK's Lisa's Countdown Live With V-Live [12 PM KST]
Click here
September 11
KNK Online Fan Meeting & Talk Event [1 PM/5 PM KST]
Click here
September 13
ATEEZ "ZERO: FEVER Part. 3" Live Comeback Showcase [8 PM KST]
Click here
September 14
BLACKPINK Lisa's OUT NOW Unlimited Live [8 PM KST]
Click here
September 17
2021 THE BOYZ X ATEEZ ONLINE LIVE "2WILIGHT ZONE" [7:30 PM KST]
Click here
September 25
The 12th INK Incheon K-Pop Online Concert [7 PM KST]
Click here
GOT7's Jay B's 1st Solo Global Fan Meeting [8 PM KST]
Click here
Park HaeJin "Invitation" Online Fanmeeting [8 PM]
Click here
September 26
SHINee's Key's Solo Beyond LIVE Online Concert [3 PM KST]
Click here
September 30
TikTok Stage: Discover Your Own Joy [8 PM KST]
Click here