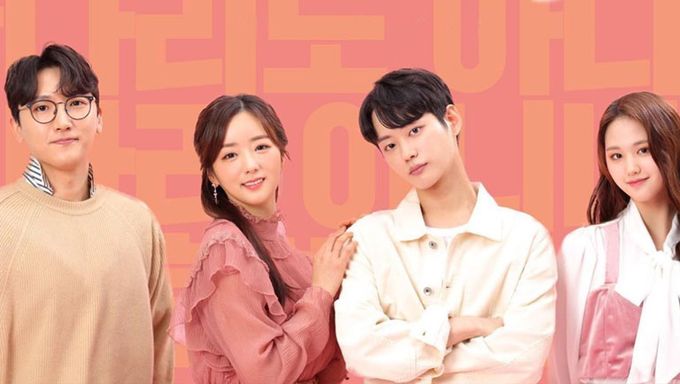 "Phantom The Secret Agent" also known as "Oppa Will Date Instead" is a fantasy romance web drama that interests by its cast.
Apink's Bomi and Lee SeJin are the leads. Bomi has acted in dramas such as "Farming Academy" and "Because This Is My First Life". Lee SeJin has already started his acting career before participating in "Produce X 101". He acted small roles in "Love Alarm" and "A Piece of Your Mind".
Jang Chun was a participant of the TV show "Heart Signal" season 1 and he is debuting in acting. DreamNote's SuMin will act for the first time.
Check how you can watch the web drama at the end of the article.
Here is more information.
Phantom The Secret Agent (2020)
Information
Title: Phantom The Secret Agent/Oppa Will Date Instead/Oppaga daesin yeonaehaejulge/오빠가 대신 연애해줄게/오대연
Director: -
Writer: -
Network: Mystery Friends
Runtime: From June 4
# of Episodes: 42 minutes in total
Language: Korean
Summary
It is a romance drama that tells the love stories of four people: MinJu, KangChan, HeeYeon, and HyunBeom who are high school best friends. The story starts when MinJu who has a one-sided love for KangChan begins to have the soul of her dead brother DaeYeon entering her body. DaeYeon will try to seduce KangChan to fulfill his younger sister's long time one-sided love.
Cast
Apink s Bomi as Oh MinJu
She is 25 years old. She is shy and kind. She has never dated before and has a crush for her childhood friend KangChan.
Lee SeJin as Choi KangChan
He is 25 years old. He is chic and calm. He has everything: a decent job, a genius brain, and is the son of a rich family.
Jang Chun as Oh DaeYeon
He is 34 years old. He can't take care of himself but he loves his siblings so much. He is MinJu's older brother. He past away in a car accident a few years ago.
DreamNote's SuMin as Bang HeeYeon
She is 25 years old. She is a cheerful girl with a lot of energy. She is a popular YouTuber and is quick-witted.
Interesting Facts
Here is the teaser.
Here is the official poster.
How to Watch
The drama will be available every Thursday from June 4 on Seezn, U+MobileTV, Naver Series On, Skylife, Wavve, Gomtv, and OTT (Over The Top Service).
https://www.instagram.com/p/CAoVJueFVtW/