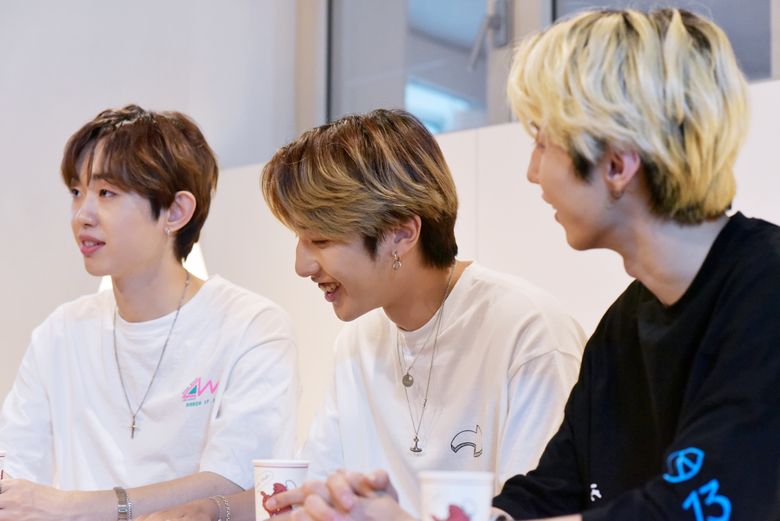 "Organic" Talks With M.O.N.T About Upcoming Album and Global Tour | Exclusive Interview
JULY 12, 2019
In 2017, a trio from an island located in far west of Korea appeared on a survival show 'MIX NINE'. A year later, the trio gained an amazing amount of fandom, even before their official debut and recently have successfully held their first America-Euro tour.
Broadly known as the 'Organic Idol', M.O.N.T(Member of National Team), is now preparing for their second album and on June 26th, 2019, Kpopmap had the privilege to have a sit-down interview with this trio to talk about their recent tour and the upcoming album.
---
PROFILE
---
K
Kpopmap
What's M.O.N.T's way of preparing the upcoming album?
Narachan
For this album, all the members participated in composing and writing lyrics. We have referenced a ton of books📔 and movies🎥 for inspiration!
Bitsaeon
This album is about 'healing', so I tried to read and study a lot of poetry.
K
Kpopmap
Is there any special skills or talents you have acquired for the second album?
Narachan
We do have our "Official" skills that we had all along since our debut but since we haven't shown that as much in the past, maybe we can use that for this one.
Bitsaeon
Appearance wise, we are actually doing a lot of physical training 🏋💪
K
Kpopmap
What are some things that changed while looking back on preparing for M.O.N.T's debut album and the second album?
Bitsaeon
We have our amazing MINT🌟 that are waiting for our comeback 😙
Narachan
Now that we are being more involved in making the album, I think we have become more responsible.
Roda
This album is going to have more tracks compared to our previous album 😃
K
Kpopmap
Is there any hidden messages for MINT🌟 in this album?
Narachan
I'd say all of our song has a message for our MINT🌟! We thought a lot about our MINT🌟 when we were writing lyrics 🙂
Bitsaeon
Since the overall theme of our album is focused on 'Healing' Not only do I think that our fans can relate but also many others who would listen to our album.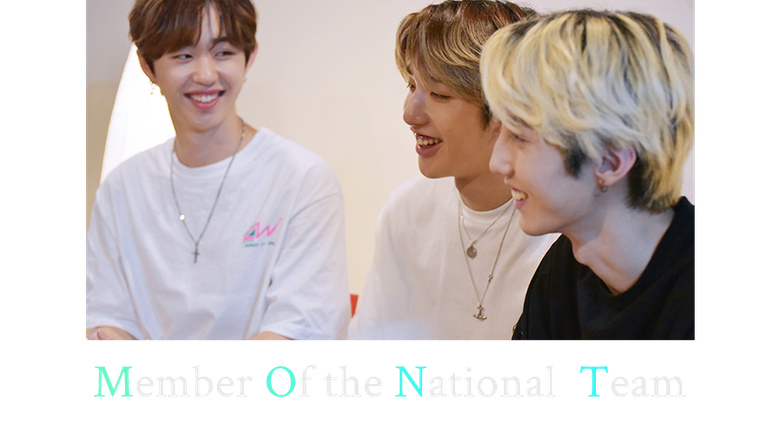 K
Kpopmap
Did you have any concept or theme that you personally wanted to try for this album's photoshoot?
Narachan
I personally wanted to try out a luxurious concept. Something like wearing a well-tailored suit 😎
Bitsaeon
We have diverse concepts for this album. There are powerful tracks and also something light and refreshing. With that, I always wanted to try something preposterous, sexy or something dreamy.
K
Kpopmap
In your first album, the track, 'Pain in the rain🎵' was an all-English song. Do you have something similar for the upcoming album as well?
Bitsaeon
We are planning on putting English lyrics to one of our tracks after the release of our album!
K
Kpopmap
Narachan collaborated with another artist, Taru and released, 'Think About You' around valentine's day. Will there be any collaboration for the second album as well?
M.O.N.T
For this album, we have filled everything with M.O.N.T!! 😆
K
Kpopmap
While looking back on your debut album, was there anything that you wanted to improve or something that you felt missing?
Narachan
We only had 3 tracks on our first album so it was very limited for us to sing when we are on tour and we had to perform other songs instead. I think that will change as we make more M.O.N.T tracks for our fans.
Bitsaeon
All of us had a massive thirst in making our own music and we have quenched that thirst by actively being involved in making our second album and we are planning do the same for our future albums!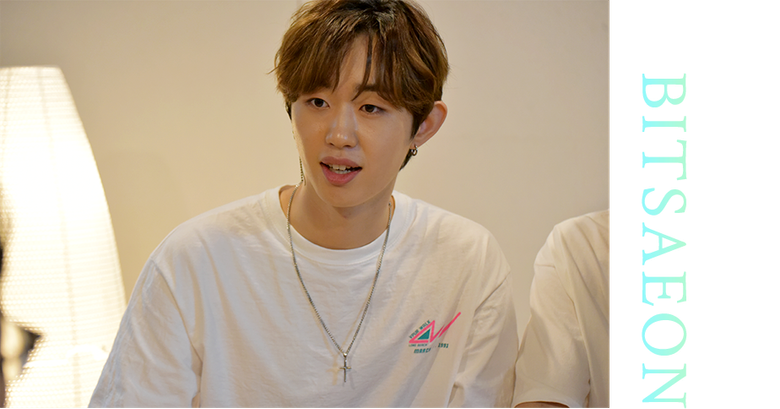 K
Kpopmap
You have recently came back from a successful global tour, was there any fun episode you want to share with us?
Bitsaeon
We had a show in Bogota, Colombia and many of the Sunbae's who had visited their warned us about altitude sickness as the city is located on a high altitude. However, our hyped up spirit carelessly thought we were going to be okay and said, "We are K-Pop idols! We can handle that!". We later found out we didn't. As soon as I got off the stage, I couldn't see properly and felt really light-headed 😂
Narachan
Yeah, my head was spinning as well. I only went up 5 stairs and it really got me hard to breathe 😓
Oh and I was surprised by the diverse languages that were used in Belgium as they have three official languages including German, French, and Dutch!
Bitsaeon
It was great for me because I was able to visit several countries that I have visited for the first time. I saw the famous Eifel Tower🗼 for the first time, oh and I cannot forget the taste of the croissant🥐 I had during Paris! It was SOOOOO GOOOOD.
Roda
I really enjoyed the In-N-Out Burger we had in LA. It was heaven like taste!!!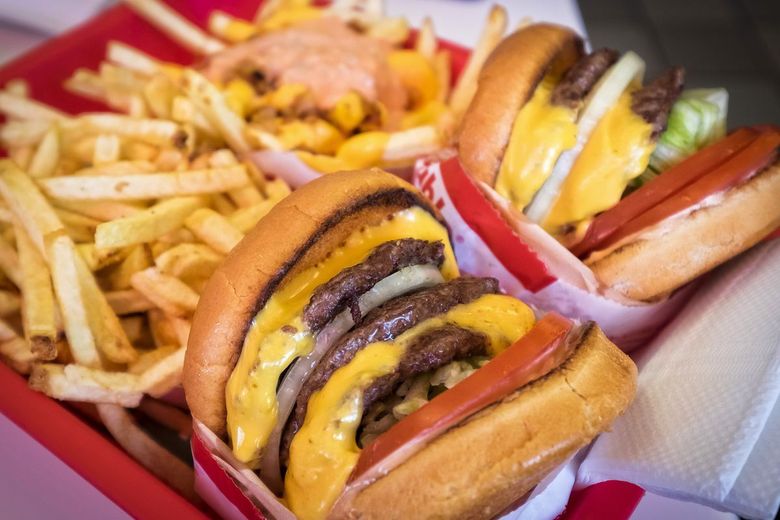 K
Kpopmap
Through your recent tour, you were finally able to meet your global MINT🌟 in person. How was that like?
Narachan
It was such an amazing experience! We normally communicate with our fans using live streaming from social platforms so we were familiar with some of the nicknames and during our tour, we were signing our CDs for the fans and one of the fans asked me to write down the nickname and guess what? It was the nickname I recognized!! I was so glad to finally meet! 🤗
Roda
We also had a skype call with a fan as part of an event in the past, and showed up in person during the U.S tour!
Bitsaeon
What really moved me during the tour was that our fans surprised us with a special event in every city! Moreover, even though they couldn't speak Korean fluently, everyone who were at the show sang our songs so well! During that moment, we felt it through our bones that we are really loved by our fans! 😘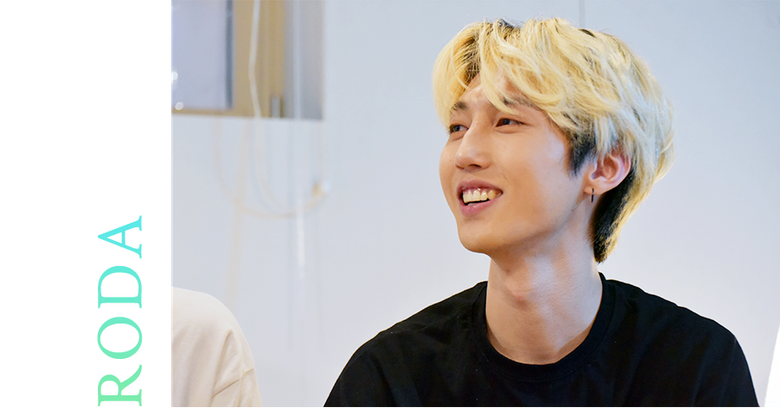 K
Kpopmap
What's the secret behind M.O.N.T's great team chemistry?
Narachan
Is it because we fought a lot? 😁 I'm just joking. I think our team is really close because the three of us have been together for a long time in GangHwa-Do (Small island located in west end of S. Korea).
Bitsaeon
We've been living together for over two years now and we did (and still do) everything together. So even if we had an argument we still had to stay together which meant we had to resolve the conflict asap.
Narachan
I think we have argued enough that we are out of things to argue about.
Bitsaeon
And because of that, there are times when we do things together even when we don't have to! 😄 I think it became a habit.
Roda
Sometimes we even go to the bathroom together 🤣
K
Kpopmap
According to your global fans, they say that M.O.N.T interacts really well with their fans, can you tell us what you did?
Narachan
We've tried doing a lot of live streaming via social platforms such as Instagram! It was a great source to communicate with our global fans!
Bitsaeon
The fans were from all over the world so we tried to greet them with their language during our openings. I know it's not enough but the fans helped us learn and we also taught them Korean!
K
Kpopmap
Is there a Korean that you want to teach them right now?
Bitsaeon
I'm sure MINT🌟 knows a lot already! 😉
Narachan
There's a word '다행이다(Da-hang-ida)' in Korean, meaning 'Thank God', but I don't think it contains the number of expression that one can use with that word in other languages and I want to teach them that.
Roda
I'd like to add, '역시(Yeoksi)'! It also has many meanings but I want to teach them the interjectory meaning since Koreans use them a lot!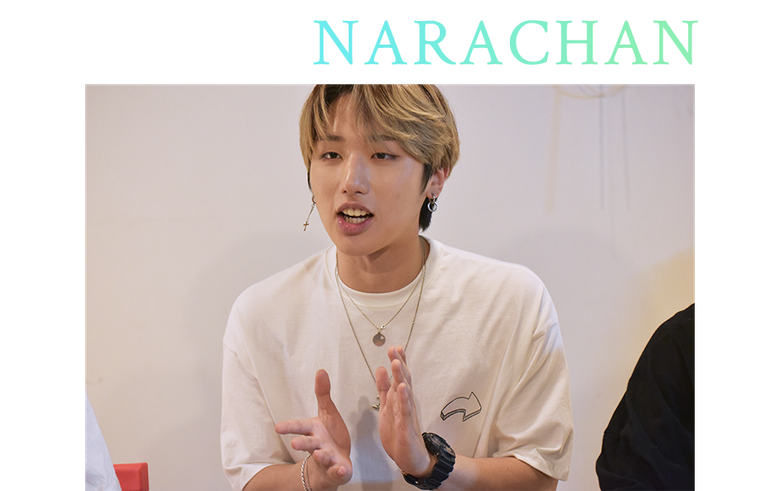 K
Kpopmap
What are some things that you are good at besides Singing and Dancing? Is there a hobby?
Narachan
I like computer games! 😁 and also, I'm practicing guitar and acting a lot!
Roda
Before I joined the group I had and still do have a passion for drawing and designing. I want to keep on doing that!
K
Kpopmap
In Korea, M.O.N.T is broadly known as a '유기농 아이돌(Organic Idols)', how do you want to be known by your global fans?
Narachan
I think the phrase, 'Organic idols' has intimacy ring to it and since I want to be more close to our global fans, I would like to keep using 'Organic idols'.
Roda
I'd like anything that our fans would name us!
Bitsaeon
I personally have one thing. It's "Beagle-dol🐶" Our company gave us that name because they said that they felt like they are working with three beagles and I think it suits us!
K
Kpopmap
What kind of an artist does M.O.N.T want to be?
Narachan
Beagle-dol? 😋 Jokes aside, we want to be a group that our MINT🌟 can be proud of!
Roda
During the tour, we had some funny moments where the locals mistook us as other famous K-Pop group. Like that, in the future, we want to be a group that locals would mistake us(which is not if they see us) and ask if we were M.O.N.T!
Bitsaeon
Whenever there's a new release from sunbae's, I would search it and listen to it as soon as I can. Just like that, I want our group to be an artist that people(including our fans) would immediately have a listen to as soon as its release!
K
Kpopmap
Message for your fans!
M.O.N.T
First we would like to take this opportunity to thank all of our MINT🌟 for the unforgettable surprise that they did for us during the tour! We were so moved by it and we still talk about it! We'd also like to thank you for your continuous love and support! Our second album is coming out real soon so hope you're all excited about it! We love you so much!! MINT🌟 FIGHTING! We'll see you soon with our second album! Thank you! 💕