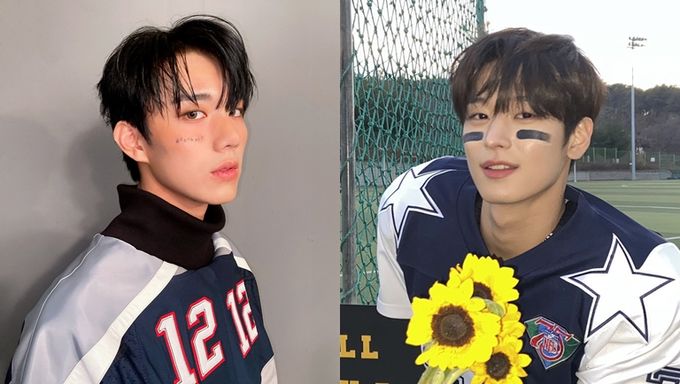 It is not surprising when we see K-Pop idols fangirling or fanboying over another K-Pop idol. Just like fans, they also have idols whom they look up to.
When they do that, it is really adorable as fans get to see how they become shy or really passionate when they talk about their favourite idols.
Recently, it came to the attention that P1Harmony's InTak is a huge fan of THE BOYZ's JuYeon!
Not long ago, P1Harmony was seen covering many dances by various male K-Pop groups.
One of the songs was none other than 'The Stealer' by THE BOYZ.
InTak was seen covering JuYeon's part and fans noticed how he had done a perfect job too!
Besides the video released some time ago, InTak was also seen covering JuYeon's part during V-Live and even in a TikTok video.
Many fans were talking about how InTak is a huge fanboy of JuYeon and hope that the two of them will meet up one day.
It was also known that InTak had become a fan of JuYeon after watching Mnet "Road To Kingdom".
Well, it is no surprise that InTak became a fan as THE BOYZ was charismatic and powerful during their stages on the survival show.
P1Harmony will be making a comeback on April 20 with 2nd mini album "DISHARMONY : BREAK OUT".
Would you like to see the two of them interacting together one day?