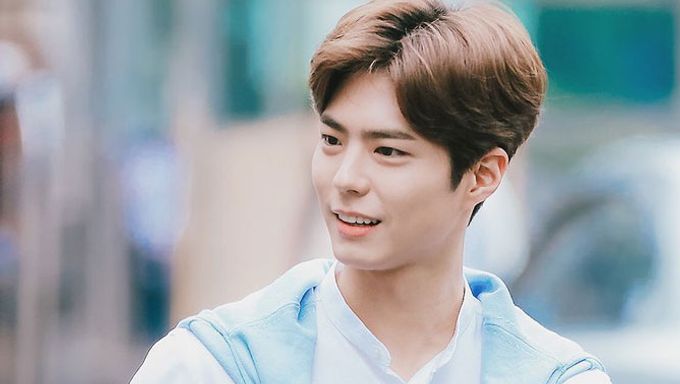 The actor Park BoGum has worked with so many beautiful actresses like Kim YooJung, HyeRi of Girl's Day, Kim GoEun, Jang NaRa and many others. Due to his amazing angel like personality, he keeps his friendships with them pretty close after the drama or the movie is done filming.
However, despite the number of beautiful actresses he has worked with, he was never involved in serious scandal nor a rumor. People who know of him including celebrities and staffs, all say he is too kind, too pure and too bright to be involved in scandals. If he would fall in love and go out with someone, it will surely show in him and he wouldn't lie to his fans.  
Fans and even the public are well aware of Park BoGum's personality so they did not really have a suspicion in him not having any rumors despite his numerous friends. Actually, he was involved in one scandal with Jang NaRa but no one believed it was true and the rumor died fast.  
What fans and the public is really curious of is, what type of person would be be fond of? what kind of person does he think he fits well with? Well, here is the answer.
Park BoGum's Ideal Type Compilation
(last updated in 2016)
Park BoGum: "I like someone who I can be comfortable with like a friend and takes care of me well like a mom. I fall in love in first sight so I don't really have a specific detail in looks. I express my feelings honestly when I am fancy someone and I learned how beautiful life can be when I love just one person in my life through the drama Moonlight Drawn by Clouds."
Park BoGum did not mention anyone particular as his ideal type. 
Must Read : Korean Celebs' Ideal Types 2017 Compilation: Song JoongKi