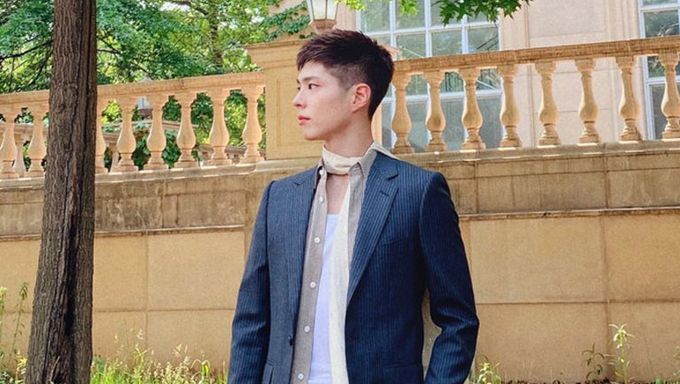 The friendship between actor Park BoGum and BTS's V is well-loved by fans.
They have been friends for a long time already and they even went on a trip together to Jeju Island.
In the current drama of the actor "Record of Youth", he mentioned the songs of the group. In the second episode, his character was having a hard time and went with his friends to karaoke. He sang 'Tomorrow' with the MV of 'Run' in the background.
When he sat on the sofa, he said: "I like the stories of BTS Songs. When I listen to their songs, it makes me want to live a good life."
You can check the scene below.
드라마 청춘기록에서 박보검님이 투모로우 부르는 장면 나오고 '방탄 노래는 세계관이 좋아' 라고 대사까지 나옴 ㅋㅋㅋㅋㅋㅋㅋㅋㅋㅋㅋㅋㅋㅋㅋㅋㅋㅋㅋㅋㅋㅋㅋㅋㅋㅋㅋㅋㅋㅋㅋㅋㅋㅋㅋㅋㅋㅋㅋㅋㅋㅋㅋㅋㅋㅋㅋㅋㅋ pic.twitter.com/r2mAis5dWv

— 브리이에 (@BRILLER__613) September 8, 2020
The actor also tweeted on Sept. 8 on the day of the release of the episode. In his tweet, he wrote lyrics from the BTS's song 'Tomorrow'. The translation could be: "The "you" in the near future should never forget the "you" of now".
#청춘기록
'먼 훗날에 넌, 지금의 널 절대로 잊지마.' pic.twitter.com/aFJbd052YE

— 박보검 (@BOGUMMY) September 8, 2020
All these mentions did not miss to catch the attention of fans who love to see more interactions and mentions between the actor and the group.
Do you also like the friendship between Park BoGum and V?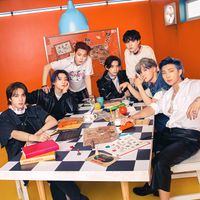 Became a fan of BTS
You can now view more their stories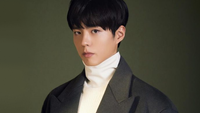 Became a fan of Park BoGum
You can now view more their stories