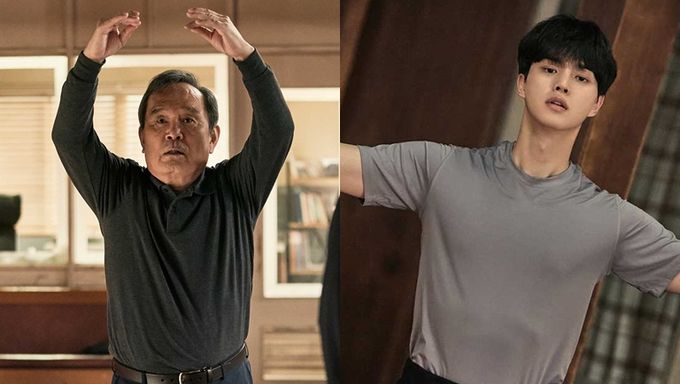 This article includes light spoilers of episode 3.
The drama "Navillera" has just started last week but there are already so many touching scenes.
The drama starring Park InHwan, Song Kang, Na MoonHee, and Hong SeungHee is based on the hit webtoon of the same title. It tells the growth story of a 70-year-old elderly man DeokChul (Park InHwan) who starts ballet and a 23-year-old ballet dancer ChaeRok (Song Kang) who wanders in front of his dreams. The one whose life is ending and the one whose life is starting will build a friendship through ballet.
Park InHwan (acting as the eldery DeokChul) decided that he had to do what he wanted in life before it is too late. In the drama, characters can't understand why he wants to do ballet at his age and that includes Song Kang (acting as ChaeRok).
In the episode 3, Park InHwan had this life-teaching message while explaining why he started ballet:
"ChaeRok, I've realized something after all these years. You live once, not twice.
When I was young my father didn't allow me to dance. Now, my wife is trying to stop me. To be honest, that doesn't scare me.
What really scares me is that someday, I might not be able to do what I want or don't even remember what I want to do anymore.
That's why this moment is precious to me. I'm not going to hesitate. I'm going to give it my all" (translation from Netflix).
Do you also find those sentences inspiring?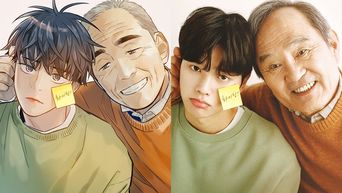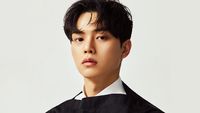 Became a fan of Song Kang
You can now view more their stories