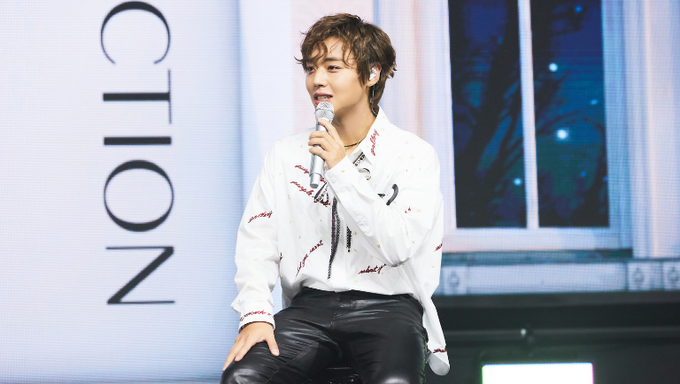 Park JiHoon is back with his 4th mini-album "My Collection," and his new title track 'Gallery.' The album was released yesterday on Aug. 12, 2021, at 6 pm (KST). It is his first album in nine months since his first full-length album "MESSAGE." He wants to showcase his collection of new music to us.
He has been busy pursuing his acting career and timed this comeback with the end of his latest drama "At A Distance, Spring Is Green."
He released the teaser for the title track 'Gallery' on Aug. 9, 2021. The song is an EDM-based pop song filled with rhythm and synth. It is supposed to give you the feeling that you get when you stare at a famous painting, hence the music video background.
The album consists of 6 tracks titled 'Present on the stage (Intro),' the title track 'Gallery,' 'LOST,' featuring Lil Boi, 'Strawberry,' which was written and co-composed by famous songwriter Colde, 'I Wonder,' and 'To The Wave (파도에게).'
A lot of focus has been placed on the increasing maturity that Park JiHoon is showing in his new music.
Park JiHoon held an online media showcase on the day of the "My Collection" release. Here is everything you need to know about it:
Park JiHoon walked onto stage doing a dance and looking happy to be reunited with his fans. He wore black leather pants and a white blouse with red writing embroidered into it. The words on his blouse included the name of his new title track 'Gallery.'
During the showcase, "My Collection," was described as an album where you can meet many sides of Park JiHoon and see him in a new light. He said that his goal with this album was to show various sides of himself. In fact, while he prepared for this comeback he had a few concerns. He wanted to switch up his image and be more proactive in the production process. So, he dyed his hair darker and even gave more opinions on things such as the lyrics of his songs.
Park JiHoon wanted to show how much he has improved since acting in the drama "At A Distance, Spring Is Green." He said that acting helped him become more natural in his stage presence because he learned so much about using different expressions. However, he laughed at the fact that whenever he focuses on acting, he misses being an idol, and when he is doing idol activities, he misses acting.
When asked which song he thinks could be dedicated to fans, he said that every song could become a fan song.
For me, the album is "My Collection," but for the fans, it's "Your Collection."
Park JiHoon collaborated with some unexpected artists on this project.
Famous Korean R&B singer and songwriter Colde wrote and co-composed the track 'Strawberry.' Park JiHoon described it as a sweet track. He said that he felt the sweetness of the song from the moment he received the guide version and described the song as having a distinct flavor.
Lil Boi also co-wrote and featured on the track 'LOST.' Park JiHoon described it as a sentimental but powerful song with a completely different vibe to the title track. As for 'Gallery,' it is a song that is addictive and can easily get stuck in your head the whole day.
Park JiHoon then explained the key dances for his title track. The first one, fans would've caught on from the photos released before the showcase. It is not a part of the choreography, but recently Park JiHoon has been posing by creating a frame with his fingers and framing his eye.
Another key dance from the choreography is when he points two fingers at his eyes and then at his fans. It's like an, "I'm watching you," movement followed by a popping movement. He said that it basically means, "Look at me."
When asked which song he thought best suits the summer, he mentioned that no song would suit a specific time, but he thinks that 'To The Wave (파도에게)' would be a great song to listen to at any time.
It was then time for him to perform his new title track. 'Gallery' features a groovy melody that is catchy and makes you want to dance. With contrasting background dancers, the stage featured a huge screen with changing visuals transporting you to different places, as it says in the lyrics.
You can even hear the personalized lyrics that Park JiHoon added such as the line where he says he was born in the Year of the Rabbit. The dance featured a lot of popping and rhythmic moves.
Here is the full performance video for 'Gallery.'
They played the actual music video immediately after his live performance. It takes us into a gallery where we look into an empty frame filled with clouds. We get sucked into the frame to find Park JiHoon inside the art piece. The video is very artistic and flashy with recurring elements like clouds and keyholes that make us want to unlock more.
'Gallery' can be described as the famous painting that you'd meet in Park JiHoon's collection. What do you think of the song?
Next, was a Q&A session where Park JiHoon could share more of his thoughts about his recent activities.
He spoke about how he hopes to improve his image by showing diverse sides to himself. He wants to become someone that people recognize through various activities such as being an idol, actor, etc. He especially wants to show a more mature and sexy image through his work as an idol. When it comes to acting, he said that he would also love to try the role of an evil or bad character and if he got the opportunity he would give it his best.
When asked which of his songs he would dedicate to his "At A Distance, Spring Is Green," character Yeo Jun, he said that he would recommend 'To The Wave (파도에게).' He said the song is similar to the message he is always trying to tell his senior SooHyun (played by Bae InHyuk), that they should take it easy and try to live life comfortably even if it is difficult.
He also spoke about the support he's been getting from his fan Olympic athlete Yeo SeoJeong. She won a bronze medal for the women's vault at the 2020 Tokyo Olympics and Park JiHoon sent her a congratulatory message. Fans have been living for their interactions ever since. He said that he always appreciates and gets strength from the support of his fans (no matter who they are) and would love to be able to meet them to thank them.
He wrapped up the session by saying thank you to his fans and promising to do his best for them. He then performed 'LOST' which shows a sexier and hipper side to him. The song has tempo changes that also change the vibe and make for a fun performance, especially with Lil Boi's powerful rap part.
Here is the full performance video for 'LOST.'
The showcase was a lot of fun to watch and it was good to see Park JiHoon back in his musical element again.
You can watch the full showcase here:
Park JiHoon will hold an online concert on Aug. 28, 2021. It will be filled with performances from all of his mini-albums and his full-length album. Be sure not to miss it!
What is your favorite song in "My Collection"?
※You can vote multiple times without sign in.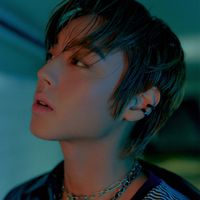 Became a fan of Park JiHoon
You can now view more their stories