Recently released song 'OguelOguel' by Block B's Park Kyung has topped the chart of "Most Listened Song by Women in 20s"
On 19th, according to the Korean portal site Naver, Park Kyung's 'OguelOguel' has become the most listened song by women in 20s.
Must Read : Video )) Park Kyung – OguelOguel (Live on Dingo Music)
'OguelOguel', though recently officially released, is a mixtape that was announced in 2013, Seven Seasons Entertainment stated "'OguelOguel was announced 3 years ago, but its trendiness and honest lyrics are what we think captured the ladies' hearts. With 'Ordinary Love', 'Inferiority Complex', and now with 'OguelOguel', his ability to create good music has become well-known to the public."
'OguelOguel' was released on the 19th through various online music websites.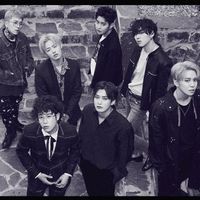 Became a fan of Block B
You can now view more their stories