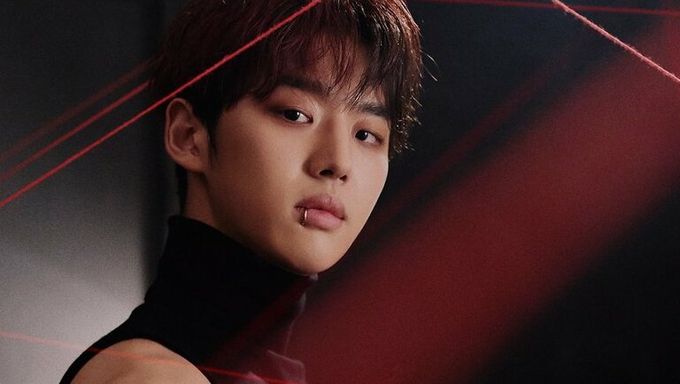 Pentagon member HongSeok's statement about idol group ONF has recently been causing domestic fans and netizens to criticize his word choices.
In a live streaming session earlier this month, he talked about how Pentagon and ONF were able to bond and get closer to each other as friends as both groups participated on survival program 'Road to Kingdom'.
HongSeok talked about how ONF's E-Tion recommended some of ONF's songs. HongSeok himself asked E-Tion to recommned some ONF songs because HongSeok believed that ONF had a lot of hidden gems in their discography and wanted to see more of the boy groups' work.
Some of the songs that were recommended were 'Moscow Moscow', 'If You Dream', and 'Asteroid'.
HongSeok however stated that he thought Pentagon's 'Asteroid' was better than ONF's.
#펜타곤 #홍석
영상 다 퍼질 수 있는 공개적인 방송에서 타돌 언급해놓고 본인 노래랑 비교질하면서 노래 평가하는 수준 pic.twitter.com/Hg6fLMzjDi

— 선좀지켜 (@Plz_eee2) June 15, 2020
HongSeok stated that E-Tion only recommended three songs, suggesting that he was expecting more. E-Tion also asked HongSeok to recommend some Pentagon songs, and HongSeok recommended between about thirty songs. He then stated that he avoided sending Pentagon's 'Asteroid', saying that ONF might feel like "frogs in a well" if they heard Pentagon's 'Asteroid' and compared it to ONF's 'Asteroid'.
This has caused many netizens and fans to criticize HongSeok.
#펜타곤 #홍석
타돌 노래 평가에 모자라 >>우물안 개구리<<표현 쓰고 마지막엔 우리끼리의 비밀이라 하는건 대체 예의가 어디로 간건지 pic.twitter.com/ojyIuENnaC

— 선좀지켜 (@Plz_eee2) June 15, 2020
Below are some of the comments left by netizens and fans. While there have been criticisms, there have also been netizens who have also stated that HongSeok had nothing but praise and compliment for ONF before he mentioned the particular story.
"So is Pentagon really that well off that he's able to say things like that lol"
"Before he said that, he complimented ONF's song a lot. He meant that if he recommended a song that he didn't recommend, they could have felt like frogs in a well."
"Even if this was a joke, it was still crossing lines."
"He's still not careful with what he says."
Many netizens at the moment however do seem to be agreeing that HongSeok should have been more cautious with what he was saying and that the phrasing could have been done better.
What are your thoughts? Was HongSeok being rude?