On a mission to steal the hearts of the PENTAGON boys? The boys reveal just what type of person makes their heart pound!
What's an 'Ideal Type'?
As K-idols become more and more popular, many fans wonder what type of person they get fascinated by. Ideal types are the descriptions of the idols' preference of personality and appearance of their ideal significant other! Basically, what's their type?
Cube Entertainment's latest boy band, PENTAGON, are stealing hearts left and right, so what makes their hearts pound? On a recent trip to Japan, the boys revealed their ideal types.
Must Read : PENTAGON Profile: 10 Member Cube's Largest Boy Group
Check out the PENTAGON's ideal types! Are you any of the 10 boys' awaiting princesses?
PENTAGON's Ideal Type Compilation
(as of 2016)
JinHo: Someone who is girly, Someone who dresses girly, Has pretty nails and long black hair
Hui: Someone who works hard to be the best at what they do
HongSeok: Someone with similar preferences, Someone who likes food with me
E'Dawn: Someone like me, Someone who's blunt and honest
ShinWon: Someone short with a round face, Someone cute
YeoOne: Someone with a positive mindset
Yanan: Someone who has a bright personality, Someone who's nice
Yuto: Someone with short hair, Someone with a bright personality, Someone who is honest
Kino: Someone who always has a bright personality
WooSeok: Someone who smiles often, Someone with a pretty smile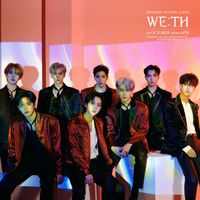 Became a fan of PENTAGON
You can now view more their stories