PENTAGON's ShinWon will be halting all activities as of now due to a knee injury.
Recently debuted K-Pop group, PENTAGON, will be losing one its members for the time being. Cube Entertainment revealed on October 24th that ShinWon had pulled his knee ligament, and will be halting all activities while he receives the necessary treatments.
Must Read : MV )) Pentagon – Gorilla
On the 22nd, after a broadcast on Naver V App, ShinWon had complained to the staff about a pain in his knee. He was quickly transported to a nearby hospital, where the doctor had reassured the idol that the injury was not serious, but recommended that the take a break. It appears ShinWon's excessive training and strenuous activities for his debut had taken its toll on his knee.
ShinWon's knee injury follows news about their rival group, SF9's TaeYang and his knee injury. TaeYang also had to sit out for a few weeks after continuous strenuous pressures had injured his knee. Although the boys' injuries are minor, fans of both sides are demanding that the companies take better care of their rookies. Netizens speculate that the labels' harsh training systems put too much pressure on the boys' health. As healthy, young boys in their early 20's, netizens find it ridiculous that the boys should be suffering such injuries.
PENTAGON will continue their promotions as a 9 member group, until ShinWon is back on his feet. TaeYang had thankfully rejoined his members last week after a successful recovery.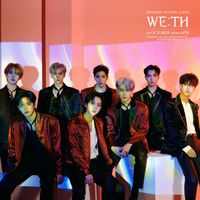 Became a fan of PENTAGON
You can now view more their stories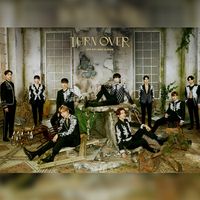 Became a fan of SF9
You can now view more their stories