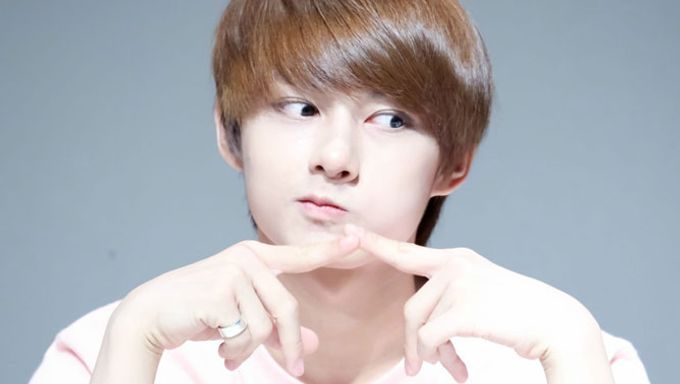 It's time to introduce the story of SEVENTEEN's very own, Jun, through a series of photos!
There are so many K-Pop idols that just fly right past us, and we just can't keep up with every one of them! That's why we want to press the pause button in your busy K-Pop life, and introduce you to one special K-Pop individual per week. In our PEOPLE column, we introduce you to everything special about our K-Pop Idol through photos! We know who they are, but we want to share with you from start to finish, who what when where how they are! We've chosen them as our special idol of the week, so we plan to celebrate in style. That style is to bombard a whole page full of pictorial information about them, of course.
Must Read : PEOPLE: Happy Birthday to 4Minute's GaYoon
So, low and behold, our K-Pop idol sensation of the week: SEVENTEEN's Jun!
Photostory of SEVENTEEN's Jun!
Say hello to this handsome prince named Jun.
He's one of the Chinese members of SEVENTEEN, the latest K-Pop sensation.
Let's take a moment to bask in his handsomeness...
Ok, back on track... So this handsome fellow has been way busy since he was a small baby at the age of 2!
He's been featured in various CFs, dramas and movies since he was super young.
So it's no surprise that he's already well known in China! He even appeared in the 2007 movie
"The Legend is Born: IP Man". His passion for acting still lives on.
You'd think he'd be too busy to appreciate the small things, such as ... family?
But, nope! He's a total family guy. He especially loves his younger brother. Awwww.
While he's been busy taking care of his family through his acting career,
Jun picked up on something mega useful: martial arts!
He says he's the "quiet, handsome guy" of SEVENTEEN with his epic martial arts and dashing good looks.
But Carats know he's full of it. Just take a look at his aegyo!
Ever since he debuted with SEVENTEEN, Jun's been getting tremendous amount of love.
Especially for his secret twin, Super Junior HeeChul.
Aside from his secret universally famous twin and his spectacular martial arts moves,
Jun is just an adorable funny guy who always tries his best.
Take a look at him struggling, but seriously putting the effort in, to own his Korean side!
Oh, Jun... we can just watch you all day! (and he knows it! :P)
So that concludes our PEOPLE segment for SEVENTEEN's super impressive, mega handsome, Jun!
Love ya, Jun! We can't wait to see your next promotions! 
xoxo
Must Read : Idols' Ideal Types 2016 Compilation: SEVENTEEN (Update)
Became a fan of SEVENTEEN
You can now view more their stories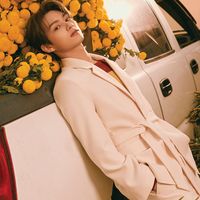 Became a fan of Jun
You can now view more their stories