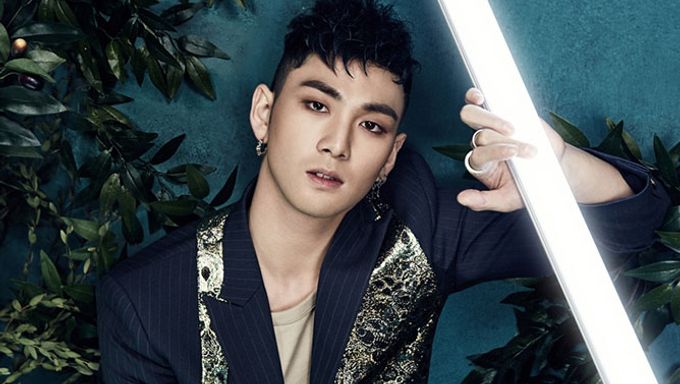 It's time to introduce the story of NU'EST's very own, BaekHo, through a series of photos!
There are so many K-Pop idols that just fly right past us, and we just can't keep up with every one of them! That's why we want to press the pause button in your busy K-Pop life, and introduce you to one special K-Pop individual per week. In our PEOPLE column, we introduce you to everything special about our K-Pop Idol through photos! We know who they are, but we want to share with you from start to finish, who what when where how they are! We've chosen them as our special idol of the week, so we plan to celebrate in style. That style is to bombard a whole page full of pictorial information about them, of course.
Must Read : PEOPLE: Photostory of B.A.P's DaeHyun
So, low and behold, our K-Pop idol sensation of the week: NU'EST BaekHo!
Photostory of NU'EST's BaekHo!
Let us introduce you to BaekHo aka Kang DongHo. 
This mega heartthrob is BaekHo.
He's the lead singer of a 5 member band, NU'EST (pronounced New East) under Starship Entertainment.
And he's seriously... seriously hot.
Like, look at this work of art. BaekHo ft. a 5 o'clock shadow. 🙂
But God is fair. He may be hot, but his sense of fashion is.... questionable.
But who cares when you've got a body that looks like this?
Which is surprising, considering how much this hotty love his food.
But really, his fashion's just a reflection of his personality.
He's seriously goofy and all around dorky. Just look at his mischievous eye-smile.
But we love it, because his laughter is contagious. All around happy virus, I tell ya!
BaekHo's always joking around with his members.
 Among his members, NU'EST fans love the BaekRen couple (BaekHo & Ren).
With all that said, when it comes down to it. BaekHo is an artist.
Who truly loves music.
A true artist who never gives up his down-to-Earth personality that we absolutely love.
Can't wait to see how much more BaekHo will improve with every NU'EST comeback!
 Love ya, BaekHo! Come back to us soon! 
xoxo