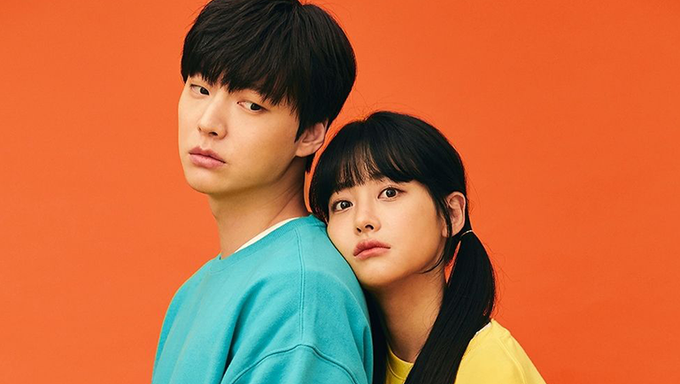 "Love With Flaws" is a romantic comedy of the channel MBC.
Model and actor Ahn JaeHyun ("You Who Came from the Stars", "Blood", "Cinderella with Four Knights", "The Beauty Inside") and Oh YeonSeo ("Come Back Mister", "My Sassy Girl", "Hwayugi") are the main leads.
Kim SeulGi has a role too. She is well-known for her numerous supporting roles in dramas such as "Kill Me, Heal Me", "Splash Splash Love", "Three Color Fantasy: Queen of the Ring" and "The Guardians".
Here is more information.
Love With Flaws (2019)
Information
Title: Love with Flaws / People With Flaws/Hajaissneun ingandeul/하자있는 인간들
Director: Oh JinSeok
Writer: Ahn JinYoo
Network: MBC
Runtime: From Nov. 27
# of Episodes: 32
Language: Korean
Summary
A romantic comedy about a woman who has an aversion for flower boys and a man who has an obsession with appearance as they overcome the prejudices against people with flaws.
Cast
Oh YeonSeo as Joo SeoYeon
A hot-blooded physical education high school teacher with a strong personality. 365 days and 24 hours, she is wearing her training uniform or jeans and sneakers.
Because she suffered hardships due to her handsome older and younger brothers, she hates flower boys. Her ideal type is a "not handsome guy".
She will enter into conflicts with handsome Lee KangWoo in everything.
Ahn JaeHyun as Lee KangWoo
The chairman of boards of the high school.
He is a man who is incredibly arrogant and is obsessed with appearance. He likes the attention of others and loves his looks. He spends 12 hours of his day to improve his looks. He has a flawless and handsome appearance.
However, he has a secret that no one knows: he is suffering from a past trauma. 15 years ago, he was overweight and ugly. This was when he got rejected by SeoYeon. He had to change school after he had acute enteritis in the school bus.
While meeting with a well-known psychologist, he realized that his irritable bowel syndrome disorder is connected to that girl of 15 years ago. He became the chairman of the school she is working at. She has changed so much, in the past, she hated ugly men and now hates handsome men.
Kim SeulGi as Kim MiKyung
Korean language high school teacher.
She is a friend of SeoYeon. She studied hard to get her position of teacher to be able to get married to a man with an elite job.
She spends 70% of her salary on taking care of her image.
Gu Won as Lee MinHyuk
He is working at the nursery of the high school. He is the cousin of Kang Woo. He is the 'perfect' man with a perfect physique and smart.
He became someone who can't lie due to a series of events. No one at school knows that he is the eldest grandson of Shinhwa Food.
Heo JungMin as Park HyunSu
He is the president of HS entertainment.
He is a friend of Kang Woo and his middle school classmate. Somehow they cut links and when they met again he was shocked at how handsome he has become.
He is the only one that knows about his irritable bowel syndrome disorder.
Interesting Facts
Here is the first teaser.
Here are the official posters.
Read More : 9 Upcoming Dramas Of Fall 2019 That You Should Be Waiting For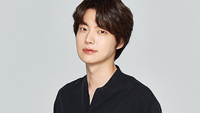 Became a fan of Ahn JaeHyun
You can now view more their stories