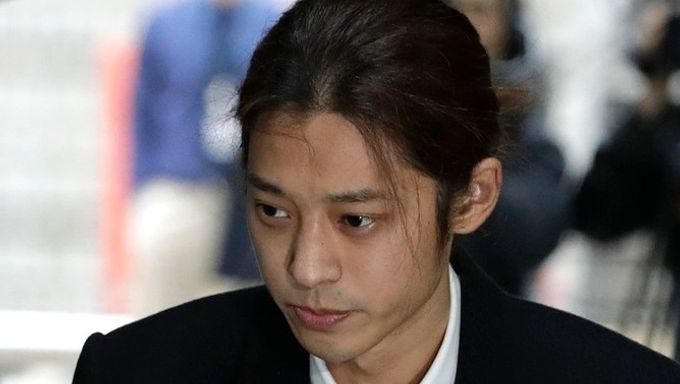 Singer Jung JoonYoung, who recently admitted to filming ten different women through a hidden camera while engaging in sexual activities with them and uploading the videos in a chat room, was recently seen tied up in restraints as he appeared for a hearing to determine whether the police would be granted a warrant to arrest him.
In addition, his lawyer has also been booked for destroying pieces of evidence of Jung JoonYoung filming women in the past as well.
The scandal has been turning from bad to worse in such severity that even the president of South Korea Moon JaeIn, who is usually busy attending to more pressing matters, has called for a probe to reinvestigate all incidents and scandals within the entertainment industry.
Also, the recent scandal has prompted further investigations into hidden camera crimes, revealing that thousands of women have been secretly filmed in motels and public bathrooms all across the nation.
At the moment, Jung JoonYoung could be facing a prison sentence that is as long as seven years.
Stay tuned for updates!
Read More : YG Entertainment Leadership Might Change After Shareholder Meeting