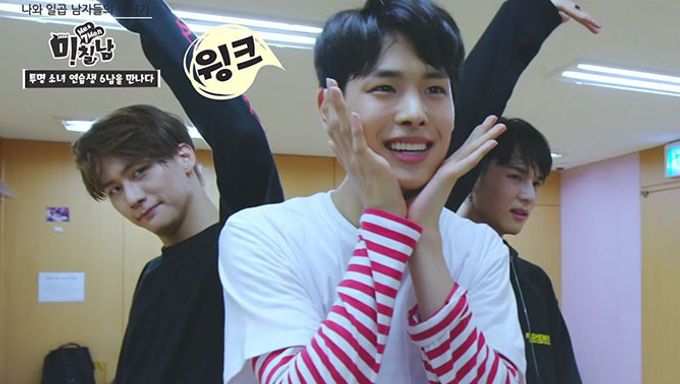 The preparation for the debut of the Plan A Boys is in full motion through their exclusive reality show, "MiChilNam".
On the 30th, Mnet just released the first episode of "The Story of Seven Boys and Me Mi. Chil. Nam." The show features a young girl virtually witnessing the debut preparation of the Plan A Boys. The girl remains invisible to the boys, but the story of the two sides interaction has already started.
Must Read : MV )) HuhGak & Plan A Boys – #Begin Again
"MiChilNam" is a reality program soley dedicated to showcase the debut process of Plan A's first boy group. The Plan A Boys have already peeked their head out into the industry pre-debut through a collaboration project with Huh Gak. Through the program, fans will be able to get to know the boys on a more detailed level.
Through the invisible girl, the profile of the Plan A boys were revealed, as well as each members' charming appeals. As the episodes are filmed in the girl's POV, it's as if the audience is the young girl herself. The unique method of introducing the boys to the public was a complete success.
Instead of a latest trend of cut throat reality audition programs, "MiChilNam" simply shows the daily lives of the trainees preparing for debut. Fans will be able to meet the new upcoming boy group through the program, which airs every Tuesday through Mnet.