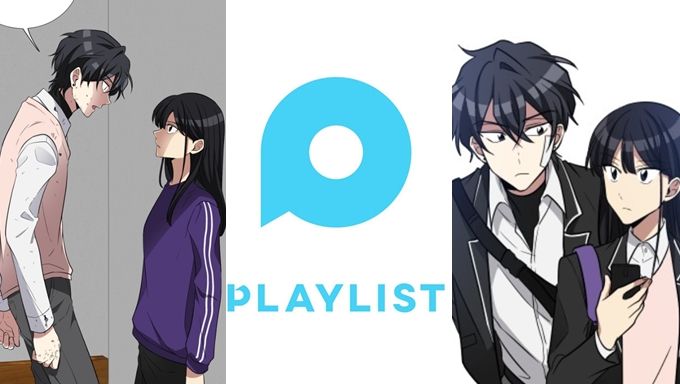 On Feb. 12 was announced that the webtoon "The Girl and the Boy Coming Out Of Manga" (literal title) (in Korean 만찢남녀) will be produced by Playlist Studio. It is one more drama based on webtoon this year.
The romance fantasy webtoon is written by NimNi. It tells the romance of Chun NamWook the main male character of a manga of more than 10 years old who appears in front of the high school girl Han SunNyeo.
Inside of the manga "SunNyeo and NamWook", the lead female character is also named SunNyeo and looked like her. NamWook comes out of the manga and appears in the real-life where he starts to attend school.
The webtoon started back in September 2019 and is still running. It is ranked with an incredible score of 10/10. You can read the webtoon here in Korean, it is not officially available in English.
Playlist Studio which will produce the web drama is famous for their popular web dramas such as "A-Teen", "Love Playlist", "XX", and more. They also have their web dramas easy to access for international viewers with fully subtitled content.
The drama is planned to air in June. The casting is yet to be announced.
Here is a look at the main characters of the webtoon.
SunNyeo, a high school girl
NamWook, the male character of manga "SunNyeo and NamWook"
Manga "SunNyeo and NamWook"
Who do you want for the main cast?
UPDATE (Mar. 19): Kim MinKyu was cast as the main lead. Find out more in the cast and summary here. 
Read More : 28 Dramas Of 2020 Based On Webtoon