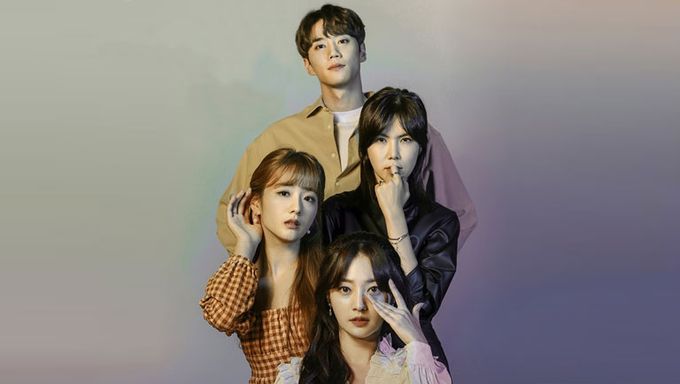 "Please Don't Meet Him" is a romantic fantasy comedy and noona romance.
Song HaYoon, U-KISS's Jun, and APINK's BoMi are the leads.
Song HaYoon is well known for her roles in "Fight for My Way" and "Devilish Charm". U-KISS's Jun or Lee JunYoung has plenty of acting experience with "Goodbye to Goodbye", "Class of Lies" and "Good Casting". BoMi is building up her filmography with various web dramas and dramas such as "Because This Is My First Life" and "Farming Academy".
For information, Jun (born in 1997) and Song HaYoon (born in 1986) have 11 years age gap.
Only one episode will be release every week (Tuesday).
Here is more information.
Please Don't Meet Him (2020)
Information
Title: Please Don't Meet Him / Jebal geu namja mannaji mayo / 제발 그 남자 만나지 마요
Director: Song Pyon
Writer: Oh MiKyung
Network: MBC every1
Runtime: From Nov. 10
# of Episodes: 16
Genre: Romance, Comedy, Fantasy
Language: Korean
Summary
It tells the story of Seo JiSung who wants to date but who wants to avoid the wrong men. She creates the AI Jo SangShin to identify them.
Cast
Song HaYoon as Seo JiSung
Seo JiSung is a programmer for a smart home appliance AI development team. She is doing her best in work and love.
U-KISS 's Jun (Lee JunYoung) as Jung KookHee
Jung KookHee a firefighter who is quite special as he doesn't feel uncomfortable without a smartphone.
Apink's BoMi as Moon YeSeul
Moon YeSeul is struggling with her dating life because she falls in love too quickly.
Gong MinJung as Tak KiHyun
Tak KiHyun is the owner of an interesting coffee shop. She is friends with Seo JiSung.
Interesting Facts
Here is the first teaser.
Here is the official poster.
Read More : Top 21 Most Followed Korean Actors On Instagram & 80 Other Actors' Instagram