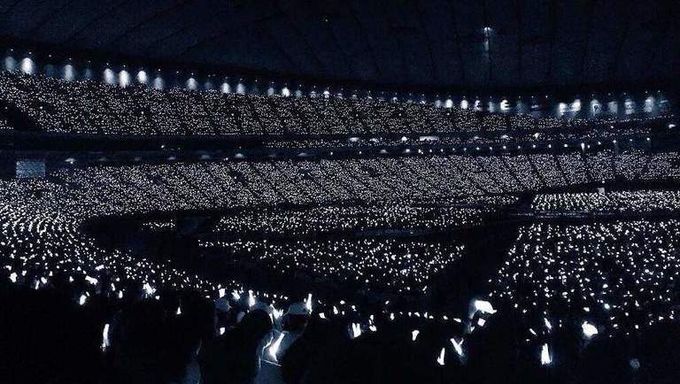 The hashtag #BigKpopBitches is currently trending on Twitter at the moment.
As everyone in the world has different body types, there's no sense in body-shaming anyone just because they look different from the world's so-called beauty standards.
These ladies have recently been dominating on Twitter to show that they're proud and are helping others to accept themselves the way they are.
You can check some of the photos out below.
Joining this thread because I love fashion but the fashion world doesn't love me. Let's change that #bigkpopbitches pic.twitter.com/PZ0KGKYIX5

— forever⁷⟭⟬ (@jiminoell) May 19, 2020
I heard about #BigKpopBitches and it made me happy so I decided to post some pics of me ?? pic.twitter.com/cOOUjr0AyP

— Sarah Townsend (@sarahtowny23) May 19, 2020
Things me an eunwoo have in common:
?We love car photos
?We both have a fat ass #bigkpopbitches pic.twitter.com/cK3aWGm0Hm

— ?Vicki ? nsfr/nsfw? (@astrosfaerydae) May 20, 2020
Was no one going to tell me about this trend!?!?! #BigKpopBitches pic.twitter.com/HS4lzqHKqC

— (?☯?? ?♡??????: ?????) ⟭⟬ (@Prince_minnimin) May 20, 2020
i spoke to @blackhoebi @ultshope and @keys_bum about how the #BigKpopBitches was empowering for plus-size k-pop fans ?? https://t.co/iBFLynnI40

— ikran ⁷ (@ikran) May 19, 2020
I heard that #bigkpopbitches is a thing and I'm so down for that. Also I realize I have like no full bodies on my phone? I need to fix that. pic.twitter.com/AsCsMEcA3B

— Camille ?? (@queencrobat) May 20, 2020
I'm a week late but I wanna join the party #BigKpopBitches ??? pic.twitter.com/KJbD2Tjvaf

— Lauren Yvonne⁷ (@ItsLaurenYvonne) May 20, 2020
we love to be late #BigKpopBitches pic.twitter.com/hyd3RpVjRB

— ?bitch sleepy⁶ (@sojunari) May 20, 2020
Hope Chanyeol like em THICC❤️✨? #bigkpopbitches pic.twitter.com/7tpkbad8Lw

— Celina Nguyen (@celinajamz) May 20, 2020
Citifield ➝ Rose Bowl ➝ Solider Field
Photos I never posted because my body is my biggest insecurity. Kpop isn't just music for me. It's my motivation. #bigkpopbitches pic.twitter.com/uz3AjSrPQy

— Ghoul⁷ (@RunchLargo) May 20, 2020
Im a big supporter of this trend iv been a fan of BTS ?and MonstaX❤ #BigKpopBitches pic.twitter.com/3LYk7SR3Zd

— Kimberly (@kimberlymuttera) May 19, 2020
The #BigKpopBitches is actually such a sweet wholesome tag... Don't mind me joining in ☺️ since a chubbier girl im always hard on myself and seeing the pretty looks of idols adds to it so this tag gives me a small push of happiness ♥️ pic.twitter.com/k1psYrKjev

— #WELOVEYOUJAEHYUN ? #97LineBestBoys (@PChanlololoey) May 20, 2020
May I flex a little???? Being a girl on the bigger side has always made me feel ugly in pictures, but I look hella good in these ones ☺️#BigKpopBitches pic.twitter.com/yfXua754JN

— TREASURE DEBUT? "lizzie, right?" (@jeonleewonwoozi) May 14, 2020
Oh this hashtag is calling my name #BigKpopBitches pic.twitter.com/lwybnKwbpQ

— alex armanto jiminnation (@babypinkjimin_) May 20, 2020
#bigkpopbitches embracing my thickness and covering @CHUNGHA_MNHent Stay Tonight ? pic.twitter.com/SQvuubhfef

— alex armanto jiminnation (@babypinkjimin_) May 20, 2020