As Produce 48 gets closer to selecting their finalists, several name suggestions have been surfacing online after votes.
Group names such as I.O.I and Wanna One have been cleverly made and hopefully, the next group to debut will have a name just as catchy as their predecessors.
Below are some of the group names that have had the highest ranking.
I2ONE
The name combines I.O.I and Wanna One. Pronounced I TWO ONE, the name means twelve united as one.
4&
Pronounced FOUR AND, this name was chosen because it looks like the number 48.
48
Probably the laziest one made out of all of them, the name literally is pronounced as FOUR EIGHT.
Which of these names do you feel like have potential? Feel free to share your thoughts on the names that have been voted so far.
Read More : Details Of Produce 48 Girl Group Contract Revealed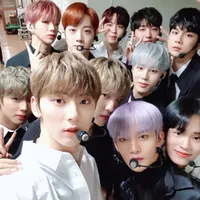 Became a fan of Wanna One
You can now view more their stories