Here's a sad reality of popular members and unpopular ones of PRISTIN.
Do you remember the article of Kpopmap dealing with PRISTIN's Kyla? We introduced the Kyla's weight issue. Yes, there are still lots of arguing going on her looks and body shape. Some of fans are pointing out that she's too fat, compare to other members of PRISTIN or just another K-Pop girls. 
Must Read : Kyla of PRISTIN Arouses Controversy of Stereotype of Body Type
However, here's one thing that we all must not forget. Can it be justified to discriminate or hurt someone for his/her weight or looks? It doesn't happen only among people who aren't fans of PRISTIN. The same tragedy is happening among those who are saying themselves as 'PRISTIN's fans'. 
It was PRISTIN's fan signing event and a series of pictures got uploaded on the Internet. There are several photos including each member of PRISTIN and fans taking photos of them. In most of photos, the cameras of fans are pointing at the members who are standing in front of them. Nevertheless, in a picture of Kyla, all the cameras point other side where the other members are standing. 
Netizens who saw those photos said, "It's too sad. How could they be that cruel?" and "She must feel embarrassed". On the other side, some netizens claimed that Kyla deserves it because of her idleness. Still, this group is put on the spot by arousing the controversy of idols' body. More specifically, of idols being obliged to be thin. What do you think about it? Do you agree with fans captured in the photos?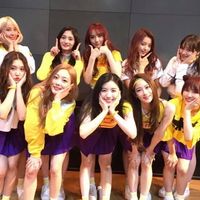 Became a fan of PRISTIN
You can now view more their stories