A lot of fans are furious about PRISTIN's manager getting too physically close and excessive to the members.
Recently, K-Pop girl group PRISTIN's manager is emerging as the main character of a hot topic, and it's because he seems to make unnecessary physical contact with members of PRISTIN. Besides the argument that the manager is just being extra cautious with the girls, fans are angry about the way it may make the members feel - especially considering that they are all minors.
Also, netizens are pointing out that this problem is far more serious than any other rumors, because there are so many photos and testimonies to prove it. Considering that the members of PRISTIN are beginners in not only the entertainment world, but also in society, netizens believe that it is possible that they wouldn't know how to deal with a possible uncomfortable situation.
Though fans are demanding that Pledis Entertainment take proper actions about PRISTIN's manager, there has been no set progress that fits the demands of the fans so far.
Must Read : Check out PRISTIN All Dressed Up in Black as Black Widows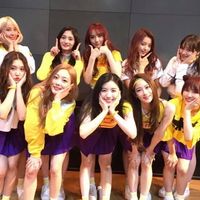 Became a fan of PRISTIN
You can now view more their stories