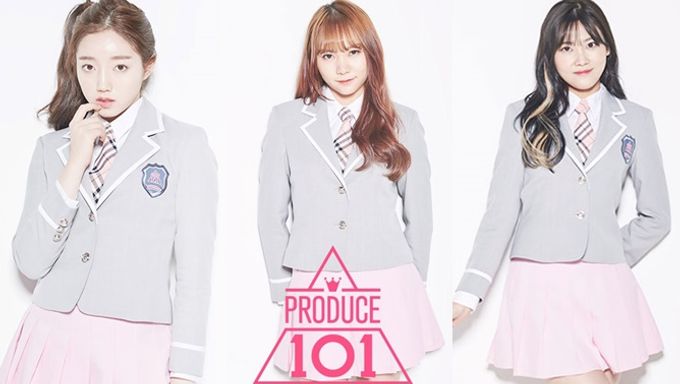 Produce 101's eliminated members Park HaeYoung, Kim MiSo and Heo Sam are set to debut this June!
Good news for the Produce 101 fans! Park HaeYoung, Kim MiSo and Heo Sam, who had all competed in the survival show 'Produce 101' will be debuting as members of a new girl group called A.DE! The three girls, along with 2Able Company's trainees, will debut in a 7 member group this coming June.
Must Read : Which Trainee Will Debut? : Produce 101 Profile
Kim MiSo had finished 73rd, Heo Sam 75th, and Park HaeYoung had finished in 38th place. Although the former two girls had finished with less than stellar rankings, the company stated that they had sat down with the girls and actually had a long conversation, as well as reviewed their skills. Overall, they assessed that because the survival show had so many participants, many of the girls were unable to actually show off their whole potential, leading to a premature judgement. The representative asks for the viewers to look fondly at them and look forward to their future activities.
Park HaeYoung had already been a trainee at 2Able, and the company had decided to recruit the other two 101 girls to complete A.DE's lineup. With previous teamwork experience together on the show, the company's representative has big hope for their overall synergy. Along with the three girls, the representative stated that the other 4 girls all have impressive talent as well as visuals.
A.DE has finished recording their songs as well as filming for their MV. Their debut is set to sometime in June, with exact information about their debut coming soon.