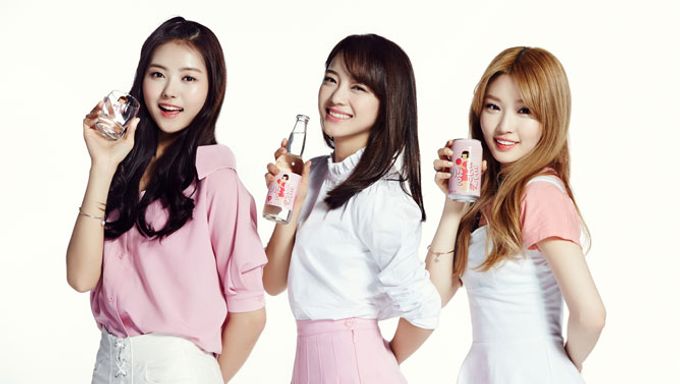 An eliminated Produce 101 member was embarrassed at a commercial filming with IOI.
IOI, the latest hit girl group, has been widely active in the K-Pop scene even before their official debut. They've received love calls for CF shootings left and right. One of the latest commercial ads feature 3 out of the 11 IOI girls in a cute commercial for an alcoholic beverage.
Must Read : IOI (Produce 101) Girl Group Become the Next Face of SK Telecom!
In the commercial, we see a doll character dressed in pink named BokSoonI. We see the girls dancing with BokSoonI at the end of the commercial. But to the surprise of viewers, the young girl underneath the BokSoonI character was a past Produce 101 participant!
Kim DaJeong, who was eliminated on Episode 5, revealed on her Facebook that she was the girl underneath the BokSoonI costume. Many netizens have since criticized the commercial film producers for their inconsiderate actions. Netizens were upset at how Kim DaJeong would have felt, filming a commercial with the IOI members. While the IOI members were all pretty-ed up with makeup and hair, DaJeong who had once stood next to these girls on stage had to cover her face with a heavy character mask.
Netizens fumed, "Just imagine how DaJeong must have felt standing in costume next to the IOI members, who are all pretty-ed up", "It's so cruel...", "I bet she was upset..." and "Does the CF team even have common sense?" DaJeong had stated that she went to the filming without knowing that she would be filming with the IOI members.
What do you think of the situation? Were the CF producers inconsiderate out of their minds or do you think DaJeong was happy to meet the IOI girls again?