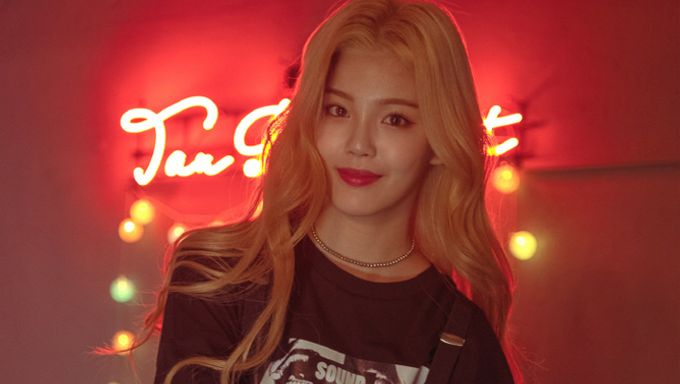 Loyal viewers of Mnet "Produce 48", do you remember BlockBerry Creative's Ko YuJin? For those who may not remember her, she is one of the trainees who had received praises from many of the trainers. It was a pity to see that she was eliminated with the ranked of 31, almost making the cut line for the last mission.
Recently, she had sat down for an interview and updated on fans about her current situation.
Many fans were curious about her feelings when she was watching the other trainees performed to 'Rumor'. It was known that she was assigned to that song but was unable to perform it as she was eliminated.
Ko YuJin revealed that she was very sad when she actually first entered the set for 'Rumor'. She cried when she watched the performance and confessed that it was the first time she felt so envious of other people.
Since she was ranked the 31st, she had thought about how different things would be if she had just make it to the 30th.
Despite that being said, Ko YuJin shared that she is keeping herself busy after the elimination by attending acting classes. She hopes to be able to enter university as an acting major. Aside from her singing and dancing skills, she wants to become an all-rounded entertainer.
Through "Produce 48", she also has met many friends and is still keeping contact with them such as A Team's Kim ChoYeon, Million Market's Son EunChae and Banana Culture's Kim NaYoung.
With her perseverance to become an even better entertainment, Ko YuJin promises to work even harder to show her full potential to many people.
We would like to wish her all the best!
Read More : IZ*ONE Says Hello To Fans Through Their Official YouTube Channel