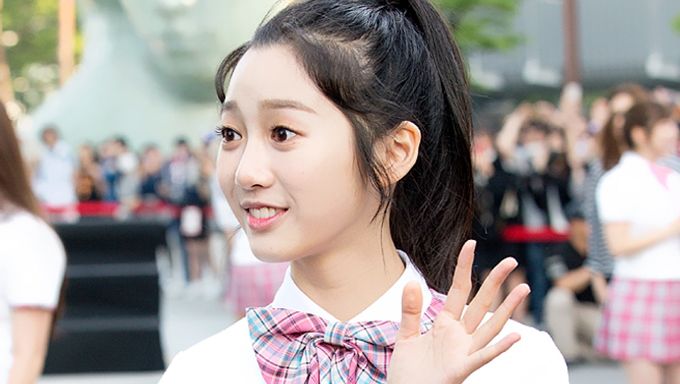 Do you remember Mnet "Produce 48" trainee, Wang Ke, from HOW Entertainment?
She has been making a headline ever since her evaluation performance with fellow HOW Entertainment trainees, Kim MinSeo and Yu MinYoung. They covered Celeb Five 'I Wanna Be A Celeb', leaving a strong impressions not just on the trainers but also the viewers.
Her expressions and performance have been made into memes and many people also recognized her as the 'Celeb Five' trainee.
However, as the show continues, viewers begin to see other images of her as she covered GFriend 'Love Whisper', showing the delicate and innocent sides that many did not know.
For the next episode happening on July 27th, Mnet has teased viewers by uploading focus camera of each trainee on their Naver TV account.
Those who have seen Wang Ke's focus camera were once again mind blown by her versatility. She chose the dance position and performed to Jax Jones 'Instruction'.
Fans and netizens were amazed by her expressions and decided to give her the new nickname 'Queen Of Expressions'.
They commented that they were surprised by her visuals and never knew that she was so beautiful. Some even asked if that was the Wang Ke which they have originally known.
Currently, Wang Ke is ranked the number 45 according to Mnet week 4's results.
Do you agree with them?
Read More : Netizens Find Wang Ke From "Produce 48" Endearing