Produce X 101 idol trainee Yoon SeoBin is currently caught up in some unfortunate rumors involving him being a bully back in his school days.
Just recently on May 3rd, an anonymous netizen wrote about how SeoBin was a well known bully who engaged in delinquent behavior on a daily basis while also uploading alleged photos of him smoking while underage. In addition, the writer claims that SeoBin changed his name. The writer stated SeoBin's original birth name was Yoon ByungHwi.
"I think everyone will believe me only if I upload photos, so I'm uploading ones that were taken back in elementary and middle school. He created an alias as Yoon SeoBin, but his real name is Yoon ByungHui. The reason why I'm uploading this is because nearly everyone around my age who lives in Gwangju probably has heard of Yoon ByungHui, because he was involved in many cases of school violence as an iljin (a type of bully in Korean schools), and a lot of my friends have been victimized by him. He suddenly vanished one day, deactivating his Facebook account, and suddenly appeared on TV. I feel like if someone like this succeeds, we will end up with another SeungRi, which is why I felt the need to raise awareness. If what I say is false, I deserve to be sued. I'm sorry for writing out of the blue."
A formal petition to have SeoBin removed from 'Produce X 101' has since surfaced as well.
JYP Entertainment has not yet responded with an official statement while Mnet officials are currently still checking to see if what the writer has claimed is true.
Stay tuned for updates!
Read More : Netizens Are Saying Produce X 101 Is Inappropriately Portraying Male Idol Trainees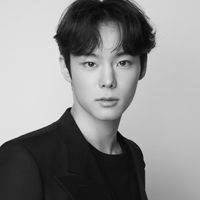 Became a fan of Yoon SeoBin
You can now view more their stories