South Korean netizens have been buzzing about angrily recently as they talked about a university professor who stated that Goo Hara took her own life due to her weakness.
According to reports, the professor works at Ajou University in the Culture Contents Department.
He stated that people will likely end up like Goo Hara if they don't have a strong mentality, suggesting that if Goo Hara had a strong mentality, she would have been able to cope with malicious comments and not have resorted to extreme measures.
His argument was that had Goo Hara not been so focused on what others thought of her, she wouldn't have done what she did.
He even also called out malicious comment writers at the same time, calling them people with inferiority complexes, which is the reason why they write hateful messages on the internet behind a keyboard. He emphasized that Goo Hara shouldn't have had to make extreme decisions just because of people with inferiority complexes trying to drag her down.
While he does make some strong arguments, it can't be helped that some people might find his statements uncomfortable.
While it is most definitely true that Goo Hara really shouldn't have let a bunch of malicious comment writers on the internet get to her head, we also have to understand that hate comments are also quite difficult to deal with, no matter who it is. In fact, Goo Hara has been dealing with them for quite some time and perhaps it was at a point where it was just too much for her to handle.
Netizens have been criticizing the professor's statement about describing Goo Hara's mentality "weak".
We understand that he probably had intentions of giving a pep talk about dealing with malicious comment writers, but it seems that things have somewhat backfired.
Perhaps jumping too quick to the conclusion saying that Goo Hara was weak wasn't the best choice.
The professor explained that he wanted his students to learn to love themselves.He has expressed his intentions to release a formal apology as well.
How do you feel about the current issue?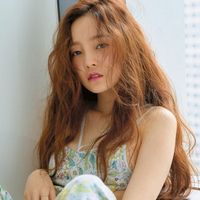 Became a fan of Goo Hara
You can now view more their stories