These 8 K-Pop idols took their talent in composing and producing songs to make ridiculous bank!
Singing skills, dancing skills and stunning visuals will only take you so far in your career as a K-Pop idol. Everyone knows that the real money is made through composing and producing music. With the inflow of royalties to last a lifetime, these K-Pop idols are set for life just by composing a couple hit tracks.
Must Read : Ranking of K-Pop Idol Groups' Number of "Weekly Idol" Appearances
Here's the ranking of the 8 K-Pop idols who made the most money by composing their own songs and or others' albums!
8th - APink's EunJi
APink's EnJi is the only girl group member to make it onto this list. She has a total of 3 songs that are under her name. Her most notable works are APink's "Promise U" and her solo track, "Hopefully Sky".
7th - INFINITE's WooHyun
WooHyun has a total of 8 songs that he's composed. His debut solo album, "Write..", consists of his self-composed songs from start to finish. For his title track, "Still I Remember", he recorded the song through live instruments than a synthesizer.
6th - BIG BANG's TaeYang
TaeYang comes in at 6th with 24 composed songs. He's produced many of BIG BANG's albums as well as member mate SeungRi's solo album. His most notable works are "Eyes, Nose, Lips", "Loser" and more.
5th - B1A4's JinYoung
JinYoung's been producing since his debut album with B1A4. Currently, he has 36 songs under his belt with hit tracks for B1A4, Produce 101, I.O.I, "Moonlight Drawn By Clouds" OST, and more. He composed all 13 songs from B1A4's latest album "Good Timming".
4th - SHINee's JongHyun
JongHyun's produced and composed for SHINee's albums, his solo albums and so much more, totalling his songs to a whopping 58 tracks. His notable works for other artists include Lee Hi's "Breathe", Kim YeLim's "No more", EXO's "PLAYBOY", IU's "A Gloomy Clock" and more.
3rd - BLOCK B's Zico
BLOCK B's albums, his solo albums, "Show Me the Money" tracks, and so much more. Zico's got 90 tracks in his stellar portfolio. Most recently, he produced I.O.I/gugudan's Kim SeJeong's solo song "Flower Road". Low and behold, the song topped charts at 1st place as soon as it was released!
2nd - BEAST's Yong JunHyung
JunHyung has a massive amount of self composed and produced tracks, totalling to 118! He's produced BEAST's albums, his solo albums, BTOB's special album and the list is endless. Just this past July, he admitted on "Happy Together 3" that he rakes in royalties that totals to a used German car... and that's just per month!
1st - BIG BANG's G-Dragon
The king of all kings who started the self-composing artists boom. It comes to no surprise that G-Dragon would sit at the top of this list with a total of 161 songs under his belt (and that's just the ones that he released). Starting from their 1st single album back in 2006, G-Dragon's been producing non-stop for BIG BANG and his solo albums. With globally renown songs, such as "BAE BAE", "Lie", "Fantastic Baby" and so much more, G-Dragon rakes in over 790 million won (about $675,000 USD) per year just from royalties!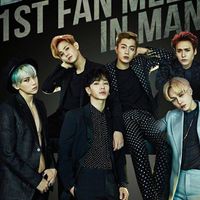 Became a fan of BEAST
You can now view more their stories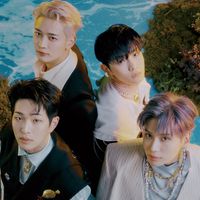 Became a fan of SHINee
You can now view more their stories