Kindergartens ranked the EXO members in the order of which member they'd most want to marry their teachers. Aww~
On the pilot filming of "Star Show 360", EXO came on as the first guests. During the show, there was a segment where they compiled a survey of little baby kindergartners. The question? Which EXO member would you want your teachers to marry? I know, cute right?
Must Read : EXO Members Popularity Ranking on Bestiz
Check out which EXO member is the most popular out of our little youngin' generation!
7th Place - SuHo
7th Place - XiuMin
7th Place - Lay
6th Place - BaekHyun
4th Place - ChanYeol
4th Place - D.O.
3rd Place - SeHun
And the finalists for 1st & 2nd place...
Kai
Chen
Find out who got 1st place on the EXO episode of "Star Show 360"!
Must Read : 10 Things: Times When K-Pop Idols Were Immature Children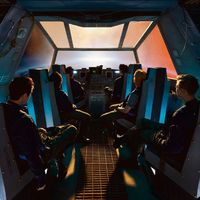 Became a fan of EXO
You can now view more their stories