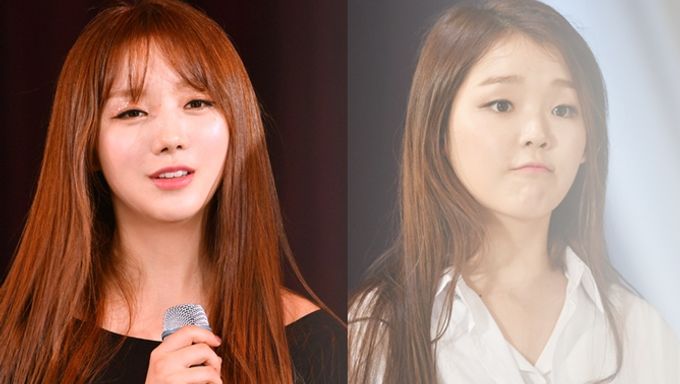 Idol girls teamed up with legendary senior singers on the August 30 installment of  'Girl Spirit'.
JTBC's "Girl Spirit" is a vocal competition where 12 underrated K-Pop idol girls sing their hearts out to prove that they've got the voice and the spirit! The show features 12 girl group idols who have yet to seen the spotlight. They may have been credited to have a great talent in vocal abilities, but that's just as far as their name has gotten. Through this program, the girls compete against each other each week through vocal challenges. An ultimate winner will be crowned at the season finale, and each week the girls are ranked upon their performances.
Must Read : JTBC's "Girl Spirit" Idol Singing Competition: Lineup
In the 7th episode, Kei of Lovelyz especially earned praise from the judges featured on the show. She covered Country Kkokko's hit track "Kiss", and the idol singer's soft voice melded perfectly with the member of Country Kkokko, Tak JaeHoon. The two showed the audience what two musicians could do in harmony. This time, the contestants were split into groups A and B again, with A going this round.  Check out each girl's performances and how they ranked on this week's "Girl Spirit"!
JTBC's "Girl Spirit" Ranking as of August 30th
Group A Round
Winner: Kei of Lovelyz 
102 points
2nd: SeungYeon of Pledis Girlz
91 points
3rd: MinJae of SONAMOO
90 points
4th: SeungHee of Oh My Girl
88 points
5th: DaWon of Cosmic Girls
86 points
6th: SeungHee of CLC
80 points