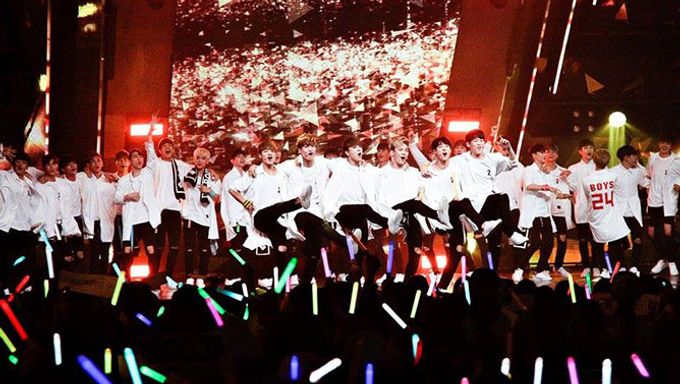 The final 24 members of Boys 24 have been declared! Did your favorite bias make the lineup?
On Mnet's "Boys 24", 49 K-Pop idol hopefuls competed in a series of challenges to eventually debut as a member of the final boy group. Out of the 49 contestants, 24 members were selected to move on to the next phase, which will be a year long of concert venues. After the series of concerts, the most popular members will be selected to debut in the actual final group. None of the contestants are trainees of different labels, but are unsigned private idol-hopefuls. The final members will debut as a group under CJ E&M as a normal non-project group.
Must Read : MV )) Boys 24 – 'Rising Star'
The final 24 members of phase 1 of Boys 24's debut had been declared. Did your favorite Boys 24 member make the final lineup? Who passed and who got eliminated? Check out the final lineup of the Boys 24 members!
Ranking of Mnet's "Boys 24" Members: Final Lineup
Unit Yellow (MVP Group)
RoWoon (Leader), HongIn, JaeMin, JinSeok, SungHwan, ChangMin
Unit Sky
SangMin (Leader), Issac, WooJin, YongHyun, YongKwon, HwaYoung
Unit Green
InPyo (Leader), San, JiHyung, MinHwan, HoChul, ChanYi
Unit White
DoHa (Leader), HwaJun, JaeHyun, JiSeob, YoungDoo, InHo
Must Read : Mnet's Produce 101 Boys Version: BOYS24 Profile