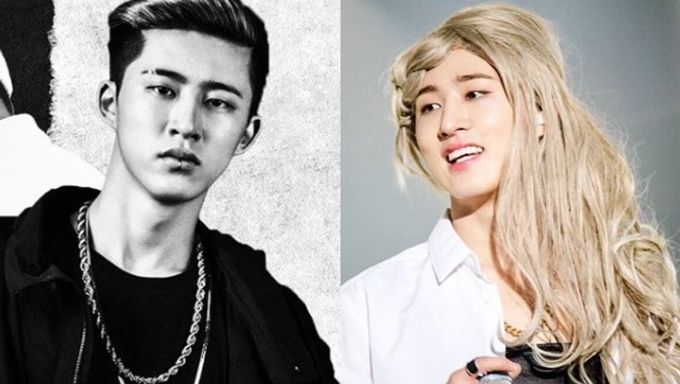 All the real hip hop artists know... real men of hip hop wear girl clothes!
We know these hip hop artists to be badass and fierce, but we didn't know how pretty these idols can be in girls' clothing! We're so used to seeing these idols with dark, baggy clothing with fierce don't-mess-with-me-bro faces. They rule the stage with their powerful dances, sick beats, and killer rapping skills.
Must Read : Top Cross-Dressing Male Idols Who Are Prettier Than Girl Group
But apparently all the real hip hop men of K-Pop do one thing in common: cross-dress. Check out these fierce hip hop artists turned girly.
We're honestly not sure which version we prefer!ㅋㅋㅋ
1. iKON
2. WINNER
3. BtoB
4. BTS
5. VIXX
6. BLOCK B
7. EPIK HIGH
8. BIG BANG
Bonus. MC Minzy (Jung JoonHa)
Must Read : K-Pop's Flower Boys: Idols Wearing Flower Crowns