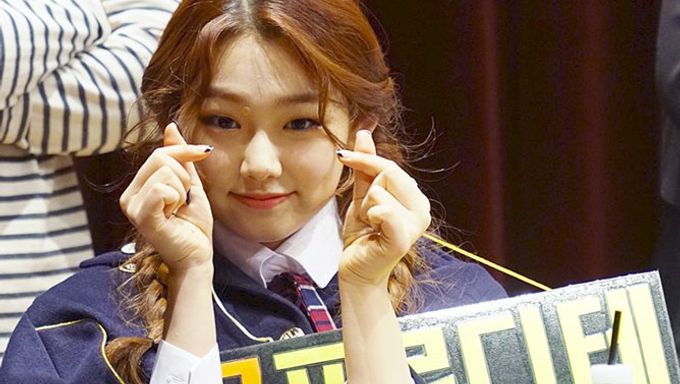 Though being sexy or being pretty is attractive, it's a undeniable that being adorable melts the heart of almost every people.
If you are a fan of K-Pop you must have at least, once heard of the word "Aegyo", which means acting cute or adorable. Some idols just are innately cute, while some others have to work on it. One of the idols who is born with Aegyo must be Kang Mina of Gugudan.
Her round smiley face is always cheerful, and her baby face is a plus. 
However, her Aegyo does not end in just in her face. It's her adorable actions which melts the heart of fans, especially that of man.
Here are some realistic reactions of men when they faced Mina acting adorable.
The Greatful
The Reactioner
Must Read : Cute 'Good Bye' Autograph Letters from Unnies Members