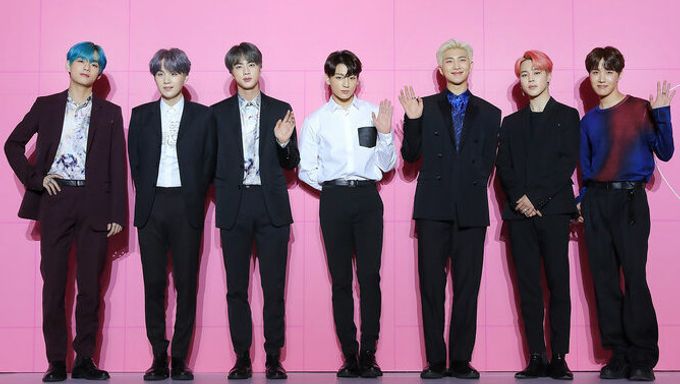 BTS  has made their comeback on the 12th with their album, 'MAP OF THE SOUL:PERSONA'. Not only their title song, 'Boy With Luv', but also their side track 'Dionysus' is top featuring the Mubeat Chart. Moreover, despite the albums such as, LOVE YOURSELF 'ANSWER' and LOVE YOURSELF 'Tear' have been released quite long ago, both albums are still being featured on the top rank.
BTS has always been on the top rank since Mubeat has launched its service, which exemplifies their stance as a global artist.
Furthermore, the BTS fandom, ARMY, is striving to maintain BTS' top rank, which can be found at Mubeat's BTS Artist Channel. It is seen that ARMY's unity is being spread globally.
The secret behind BTS winning global fans' heart can be found with their fascinating concept and a great melody with a message that many can identify with. The music actually holds the hardship and social prejudices that the youths face in their everyday lives. This rebukes the younger generation's fundamental problem and delivers a message to never give up on one's dream despite the bleak future. Drawing out the sympathy from the younger generation beyond the race, social and cultural problems is the most strong point for BTS.
Dominating their stage with outstanding performance is another success factor. Not only are they delivering sincere music on stage, but also a performance with perfect choreography that shows how hardworking they are. This shows both of their great talent and hard-working spirit. This delivered so many thrills and passion to their fans and finally has spread BTS fan base internationally and become an artist of mainstream media.
Another popularity factor is their active 'communication' with their fans through social media. BTS actually debuted in 2013 but created their social account in 2011. In 2017 and 2018, they were listed on the Guinness World Records for having the most retweets on Twitter. In spite of their busy schedule, their active communication with the fans around the world is acting as an element to their wide popularity.
BTS is also active in social charities. Among their participated charities, there was a campaign that the Korean Committee for UNICEF and BTS' agency, Big Hit Entertainment, started together called, 'LOVE MYSELF'. It is the #ENDviolence campaign which is a global movement to raise awareness of violence including sexual assault towards young people. With the profit (3%) from their official merchandise and 'LOVE YOURSELF' album for 2 years with a fund (accumulated around 640 million KRW by 2018), they have actively participated on a social charity.
BTS made many to believe that their dreams will come true by their music. Especially, with a variety of activities such as taking social responsibilities, they have won the public's heart with their sincerity. The love and support of BTS is the result of such positive factors building up in times.
Meanwhile, ARMY worldwide can watch more than 500 videos of BTS on Mubeat. Not only, but on BTS Artist Channel, fans can interact with other ARMY by uploading various posts with pictures. Mubeat app download is available on the Google Play Store and the Apple App Store.
Mubeat Download URL: https://mubeat.page.link/pSWq
Read More : Mubeat, K-Pop Video Platform For International Fans, Launches Mubeat+(plus)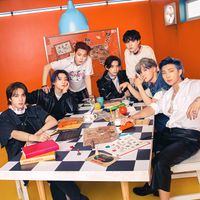 Became a fan of BTS
You can now view more their stories