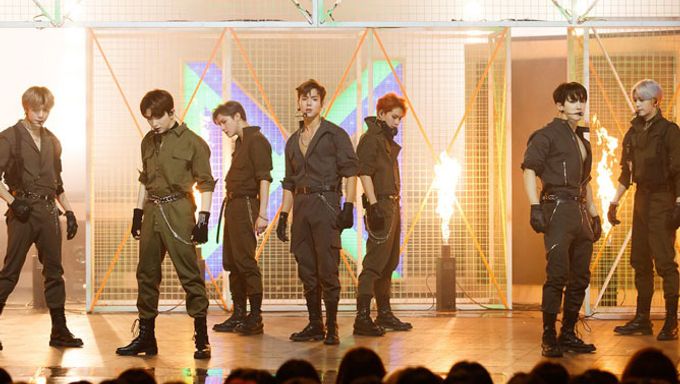 MONSTA X is back with their 2nd full album Take.1 "ARE YOU THERE?" and title track 'Shoot Out'.  (If you haven't yet you can check our Exclusive Interview for their comeback here).
In this album, the boys have an amazing feature that makes other fandoms very envious. It is none other than a special card that can be found in their album which permits to go to fan sign without having to go through usual methods. It is basically a free pass for fan sign by finding a special card!
Members explained about this special card called "door card" during a V-Live session. Fans will find photocards in their albums including special card category. In this special card category, lucky fans can have the "door card". It is one among the 15 special cards.
Here how the "door card" looks as shown by KiHyun.
All the special cards are like a puzzle with members looking and pointing at the center and emplacement of this "door card".
Here is the result from close.
Some MONBEBE already got their "door card", some even got two!
Fans commented: "Wow Starship's idea is amazing", "Starship is doing an awesome job, what is doing Swing Entertainment?", "Unbelievable! I hope we also got to have that. I really want to go to fansign before becoming 20. Really", "So envious! It is not like this for us, if we buy 500 albums maybe we can go?", "Is this for real? Amazing", etc. [Swing Entertainment is home of Wanna One and Starship Entertainment is home of MONSTA X].
Many fans from others fandoms are very envious at the situation.
You can watch the explanation directly from MONSTA X from 13:40.
It seems that Starship Entertainment had a great idea and MONBEBE love this "door card" or free pass.
Did you get the card? Are you envious at MONBEBE?
Read More : Exclusive Interview: MONSTA X Talks About "ARE YOU THERE?", MONBEBE, Future Plans, Exposure, Etc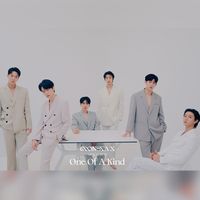 Became a fan of MONSTA X
You can now view more their stories